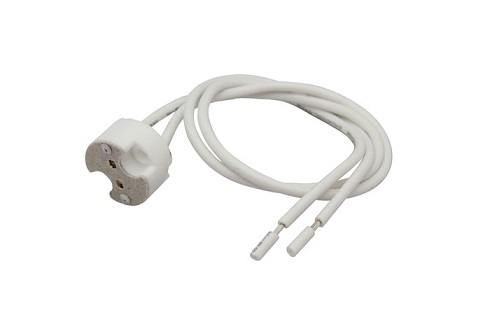 12v bulb socket with tails for LED & halogen lamps
Type: 12v bulb socket
Electric current: 2A 100W
Voltage: 250V
5KV T250
Weight (Kg): 0.02
Cable chooses: silica, braided, Teflon high temperature resistant
Available cord: 0.3 / 0.5 / 0.75 / 1mm2
Main material: Radio ceramic
mr16 connector: Nickel-plated copper
Sporting two 10-inch lead wires, the 12v bulb socket with tails is rated for a maximum wattage of 750 watts and a maximum voltage of 250 volts.
The 12v bulb socket has a ceramic body and a mica cover, allowing for more heat resistance.
Mr16 lamp holder with tails wire connector base plug. Fitting for any MR16 LED light or traditional halogen lamps.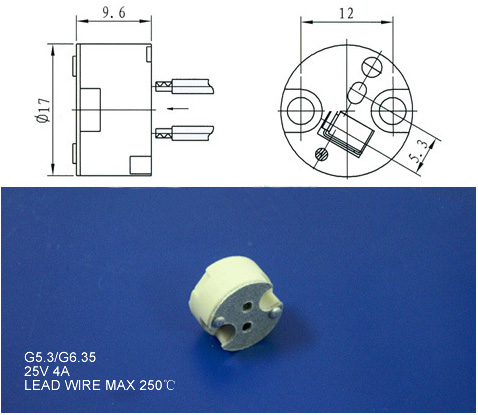 In order for any system to operate at maximum efficiency all of the parts must be in good working order and reliable. For this reason, International Light Technologies offers a range of lamp holders to complement the lamps we offer.
Light bulb sockets are an essential part of a lighting system and the wrong choice can lead to lost power and lamps not working effectively.
All lamps are listed with a rated voltage and wattage and it is essential the means provided to get the power to the lamp from the power source is a good and effective one.
Under-powering or over-powering a lamp can have a large impact on the life of the lamp as well as its spectral output.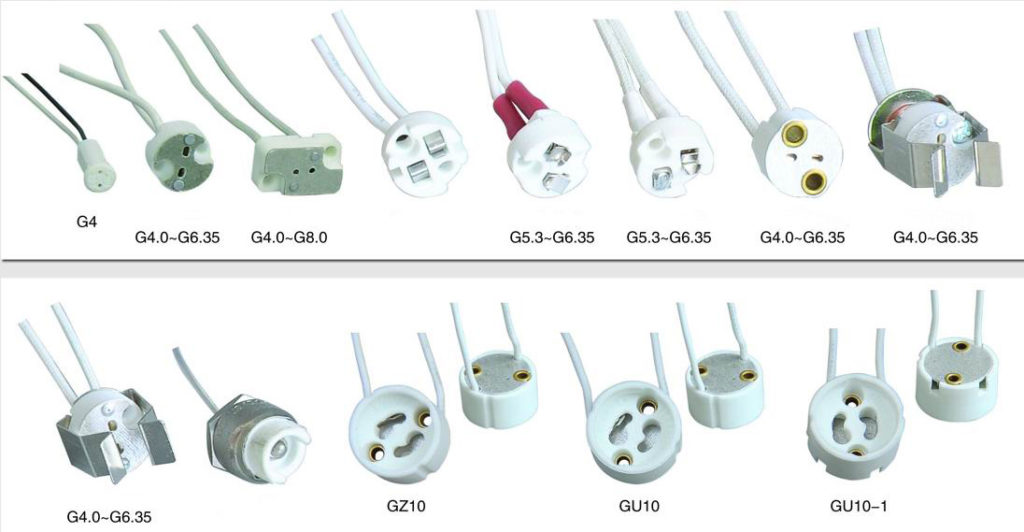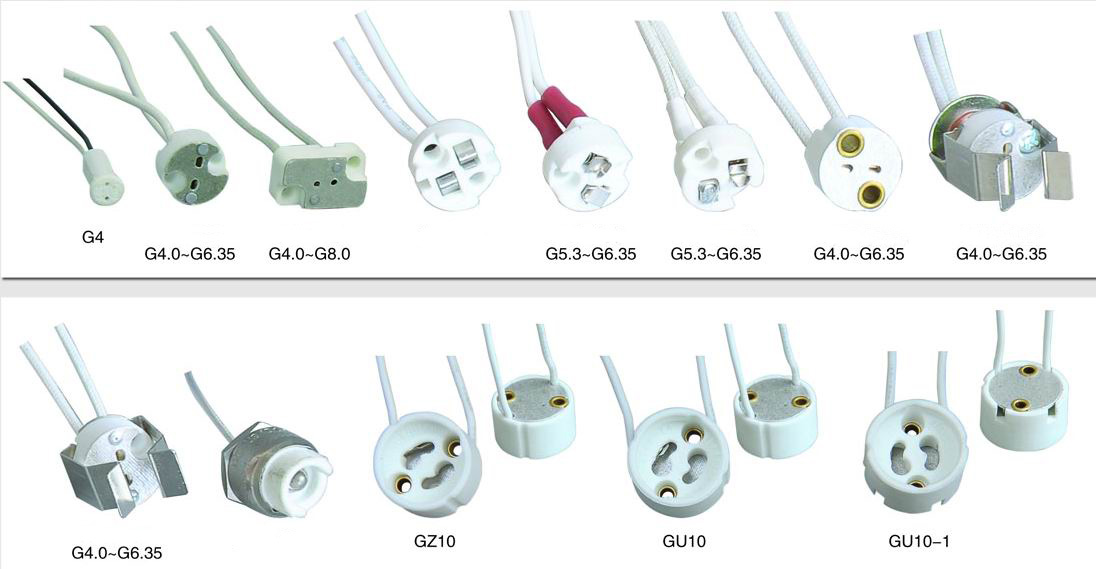 In this section you will see some of the more common 12v bulb sockets used with our lamps along with readily available options that we stock for immediate delivery.
These options include different wire lengths and threaded mounting holes.
The 12v bulb socket maximum ratings are listed so you will know if your lamp can be safely installed in each lamp holder.
Please note that the maximum temperatures listed apply both to the wire used and also the ceramic upon which the lamp sits.
The temperature at the ceramic will be much higher than along the wire.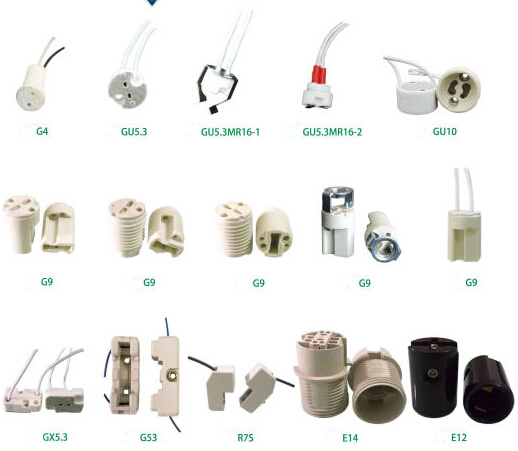 Shipping:
1. OEM: accepted;
2. FOB, CIF, CAF, Door to Door;
3. Payment term: T/T; LC; Western union; PayPal;
4. Certificates: CE, RoHS, UL, VDE, ISO9001 Quality System;
4. Delivery Time: 3-7 days for samples; 5-25 days for batch goods;
5. HS CODE: 8536610000
6. MOQ:500pcs
7. Delivery Method:
A. Express: DHL, FedEx, UPS, TNT, Door-to-Door;
B. By air
C. By sea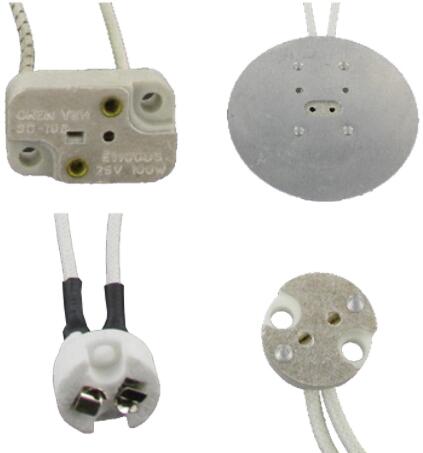 FAQ:
What types of bulbs are compatible with a 12v socket?
12v bulb sockets are compatible with a variety of bulbs, including halogen, LED, and incandescent bulbs.
Can a 12v lamp holder be used in a 24v system?
No, a 12v lamp holder is designed specifically for 12v systems and should not be used with a 24v system.
What is the maximum wattage for a 12v bulb socket?
The maximum wattage for a 12v bulb socket can vary, but it is typically around 50 watts.
What is the difference between a 12v bulb socket and a 120v socket?
The main difference is the voltage they are designed for. A 12v bulb socket is designed for use with 12v systems, while a 120v socket is designed for use with 120v systems.
Can a 12v lamp holder be used in a car?
Yes, many cars use 12v systems and therefore can use 12v lamp holders.
What are the dimensions of a 12v bulb socket?
The dimensions can vary depending on the specific socket, but they are generally smaller than 120v sockets.
Are there 12v lamp holders with dimming capabilities?
Yes, there are dimmable 12v lamp holders available for use with dimmer switches.