E27 lamp caps for led lamps
E27 lamp cap free-soldering for led bulbs.
Type: Free-soldering E27 lamp cap
Base: E27 lamp cap
lamp cap Materials: Nickel Plated Brass, Iron nickel plating
Voltage: 220-250V
Working Current: 4A
Carton Size: 48X32X30cm
Gross Weight: 21 kg
Quantity per CTN: 2500 PCS.
Features:
The E27 lamp cap has an outer diameter of approximately 27mm.
The screw thread has a pitch of 0.2 inches and a diameter of 9.5mm.
The cap may have two or more screw terminals for connecting wires.
E27 lamp caps are commonly used in household and commercial lighting applications.
E27 lamp caps are available in various materials, including plastic, ceramic, and metal.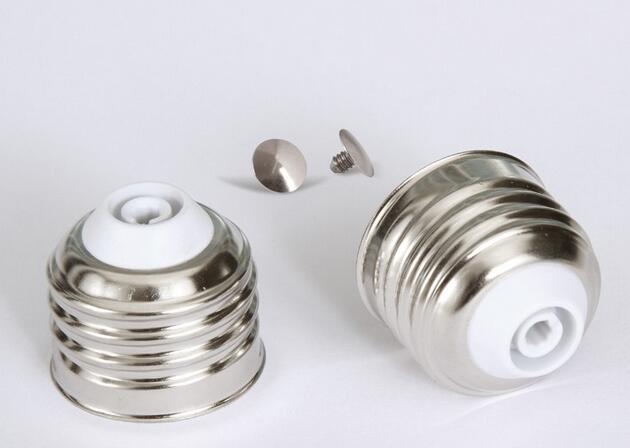 E27 lamp caps
Light bulb fitting types:
E14 lamp cap, 5000pcs in a carton, 9.6kgs
E27 lamp cap, 2500pcs in a carton,10kgs
1.5 million pcs in 20GP,
3.0million pcs in 40HQ
Designation              Diameter                    Name                      Abbreviation
E5                                5mm             Lilliput Edison Screw                        LES
E10                              10mm          Miniature Edison Screw              MES
E12                              12mm           Candelabra Edison Screw            CES
E14                             14mm               Small Edison Screw                      SES
E27                            27mm                 Edison Screw                                 ES
E40                          40mm                  Giant Edison Screw                     GES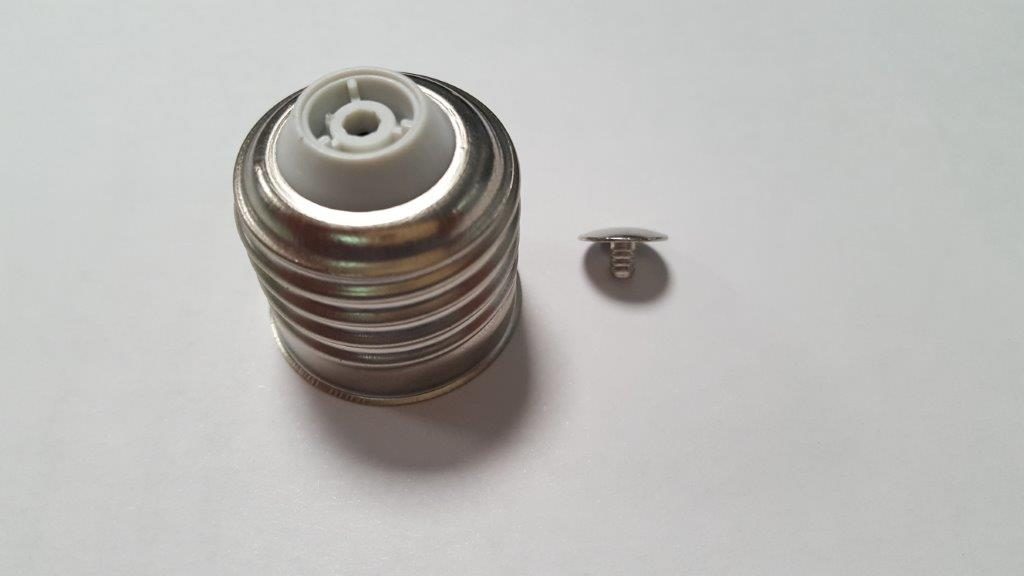 What is an E27 lamp cap?
E27 lamp caps are a type of screw-in base used for light bulbs in many countries. They have an Edison screw thread and are designed to fit into E27 sockets.
E27 lamp caps free-soldering refers to a type of E27 lamp cap that does not require any soldering during installation. Instead, the wires from the light fixture are connected to the cap using screw terminals or other types of connectors.
Named after the pioneering inventor Thomas Edison, the Edison Screw or "ES" E27 lamp cap is used worldwide in a vast range of applications.
The most popular ES or E27 lamp cap is 27mm diameter and is widely used in both the US and Europe.
The SES E27 lamp cap is often used for smaller decorative fittings, chandeliers, and appliance bulbs – predominantly in the UK and Europe.

CES is most frequently used in the US and Canada, especially for candle bulbs. The MES E27 lamp cap fitting is sometimes used in large chandeliers containing perhaps dozens of small lamps.
The GES is rarely used in domestic applications and is typically for lamps over 500W.
The most commonly used screw fittings are shown in the table below. Other, less frequently used, sizes include E14 Edison Screw Cap, E27 lamp cap and B22 Bayonet Cap.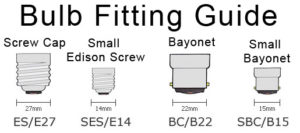 E27 lamp caps
e27 brass lamp cap lamp base,
E27 Lamp Cap led,
E27 welding copper plating nickel E27 lamp cap,
wholesale free-soldering e27 lamp cap
Material E27 lamp cap soldering for lamps
Edison Nickel Plated Brass E27 lamp cap Brass-Nickel Soldering Lamp Base Cap with CE SGS Buy Direct from China
E27 lamp base lamp cap
aluminium alloy lamp cap_E27 & lamp base-E27
E27/27 aluminium nickel platting lamp cap.
Description:
E27 lamp caps are a popular type of lamp base due to their versatility and ease of use. They are commonly used in ceiling fixtures, table lamps, and other types of lighting.
E27 lamp caps free-soldering offer an additional benefit of simplified installation, making them an attractive option for DIY projects and professional installations alike.