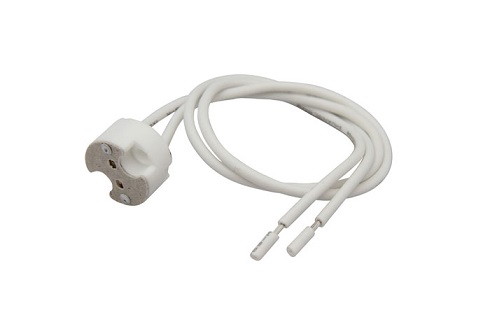 12v halogen light bulb sockets G4/G5.3 Base MR16 Lamp 12V:
Use this wire connector 12v halogen socket to fit any MR16 or MR11 bulb into a hard wire system. It allows you to plug in your LED, CFL or halogen bulbs and attach it to normal lighting wires.
(12v) 2-pin halogen lamps. Each pin contact in the 12v halogen socket consists of 2 C-shaped halves that are spring-loaded to hold the pin.
G4 lamp holder with cable leads
Suitable for G4 type ceiling light, halogen lamp, LED bulbs, low voltage lamp and more.
Size: Approx. 0.3-inch diameter, 0.6 inch high
Cable Length: Approx. 7 inches
Voltage: 12V
Power: 10-50W
Material: Ceramic
Color: White.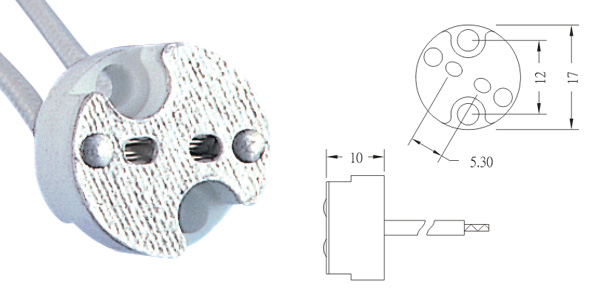 JAMES offers a wide range of 12v halogen sockets. These low voltage lighting solutions all run on 12VDC. LED 12v products can operate on two different types of current: Alternating Current (12VAC LED) and Direct Current (12VDC LED).
Not all products operate on both. LED track lighting, often using LED light bulbs with MR16 and MR11 bases also can operate on 12 volts to 24-volt system.
James Light also offers 12V LED G4 bi-pin lights and 12-volt LED strip lights and 12v LED cover lights.
This is particularly convenient when installing indoor lights when a standard outlet is not available.
Other types convert the light socket into a switchable outlet while still allowing for the use of the light bulb. Smoke detectors have also been designed to connect to the 12v halogen socket without interfering with the light bulb's operation.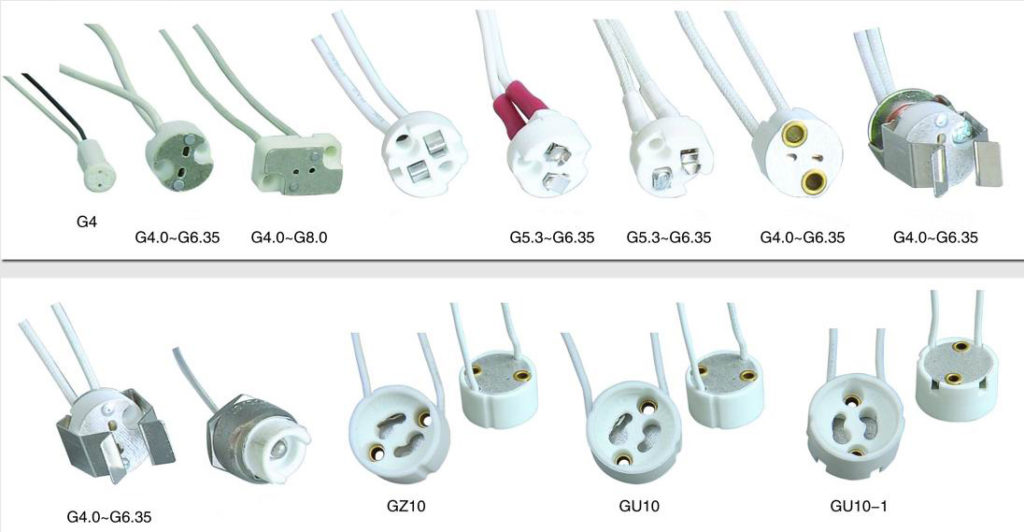 Shipping:
1. OEM: accepted;
2. FOB, CIF, CAF, Door to Door;
3. Payment term: T/T; LC; Western union; PayPal;
4. Certificates: CE, RoHS, UL, VDE, ISO9001 Quality System;
4. Delivery Time: 3-7 days for samples; 5-25 days for batch goods;
5. HS CODE: 8536610000
6. MOQ:500pcs
7. Delivery Method:
A. Express: DHL, FedEx, UPS, TNT, Door-to-Door;
B. By air
C. By sea.
What are the most common types of 12V halogen sockets?
The most common types of 12V halogen light bulb sockets include G4, G5.3, GU5.3, G6.35, and GY6.35. Each socket type has a specific pin configuration and is designed to accommodate a particular type of halogen bulb.
For example, the G4 socket has two pins that are spaced 4mm apart and is commonly used for low-voltage, decorative lighting fixtures. On the other hand, the GY6.35 socket has two pins that are spaced 6.35mm apart and is used in a range of applications, including task lighting, landscape lighting, and accent lighting.
When selecting a 12V halogen socket, it is important to choose the correct type to ensure compatibility with your bulb and fixture. The wrong socket type could result in damage to your bulb or fixture, and could also present a safety hazard.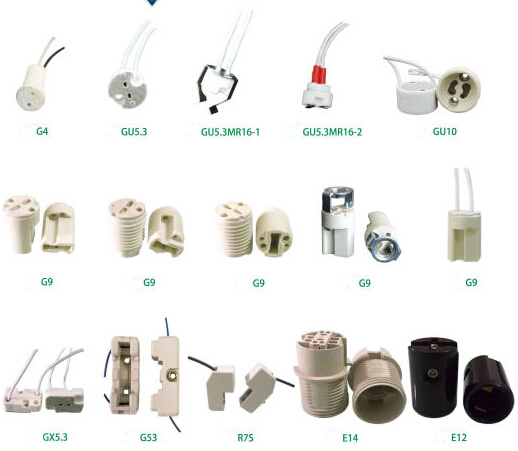 How do I replace a 12V halogen bulb socket?
Based on my experience, replacing a 12V halogen socket typically involves disconnecting the old socket from the wiring and attaching the new socket in its place.
To begin, turn off the power to the fixture at the circuit breaker or fuse box. Then, remove the bulb from the old socket and gently twist the socket counterclockwise to release it from the fixture.
Next, use a wire stripper to remove the insulation from the wires in the fixture, and strip about 1/2 inch of insulation from the ends of the wires.
Then, attach the wires to the new socket according to the manufacturer's instructions. Once the wires are securely attached, carefully tuck them into the fixture, and twist the new socket clockwise into place.
Finally, insert a new bulb into the socket and turn the power back on to the fixture.