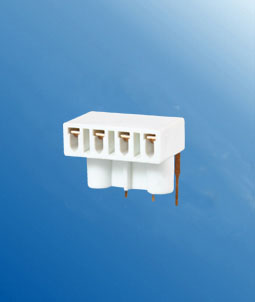 2G7 Surface mounted four needles Plug in lamp holders
Screw fixing vertically
PBT body, Phosphor bronze contacts, stainless spring
Weight.14g
Package.100pcs
Rated temperature: T140
Push wire terminals 2 holes: 0.5-1 mm2/18 AWG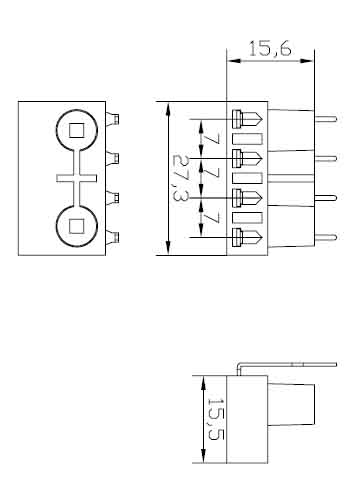 2G7 surface mounted four-needles plug-in lamp sockets are lighting fixtures designed to hold 2G7 base compact fluorescent lamps. The lamp holders are usually mounted on a surface and have four pins for connecting to the lamp.
The 2G7 lamp holders are widely used in commercial and residential lighting applications, including downlights, ceiling fixtures, and wall sconces. The base provides an easy and secure way to install and replace compact fluorescent lamps.
The surface mounting design of these lamp holders makes them ideal for retrofitting existing lighting fixtures or for use in new installations where recessed mounting is not practical. The sockets are available in various materials such as plastic, ceramic, or metal, and come in different colors and finishes to match the surrounding decor.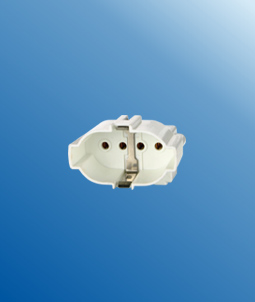 The compact fluorescent lamps (CFL) are a type of bulb which is commonly known for its efficiency for using less power than other commonly used bulbs, whilst still emitting the same amount of lighting.
CFLs have been designed in order to replace the incandescent lamp and can fit into most existing lighting fixtures that may have previously been used for incandescent bulbs.
When you compare the two (CLS and Incandescent) the incentive to use CLS shows due to the lower power usage for the amount of light emitted and its longer life span. Although the CLS bulbs are usually more expensive, in the long run they are also more cost-effective too.