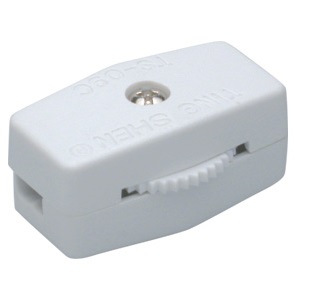 Cord switch ON-OFF Switches TS-09C
Rating: 125VAC 6A, 125VL 3A
Wire spec: SPT-2 18AWG/2C
Material: plastic
Available color: black, white
Certification and Standard: CQC, CSA, RU.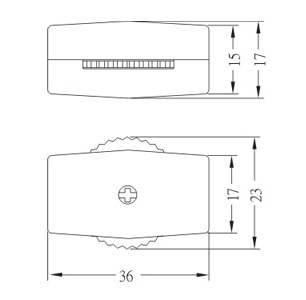 A Cord ON-OFF Switch is an electrical switch that is used to turn a device or appliance on or off by controlling the flow of electricity through a power cord. It is usually integrated into the cord itself and is often found on smaller appliances and electronics.
Features:
Enables easy on/off control of electrical devices without unplugging them from the power source
Generally compact and lightweight, making them convenient to use and store
Can help save energy and extend the lifespan of devices by ensuring they are completely powered off when not in use
Specifications:
Voltage rating: typically rated for 120 volts or 240 volts AC
Current rating: typically rated for currents up to 10 amps
Switch type: usually a SPST (Single Pole Single Throw) switch that controls the flow of electricity to the device or appliance.
Description: Cord ON-OFF switches are simple yet effective devices that provide a convenient way to control the power flow to electrical devices. They can be found on a wide range of appliances and electronics, including lamps, fans, and small kitchen appliances. Some common examples of Cord ON-OFF switches include the James Feed-Through Cord Switch and the GE Polarized Handy Switch.