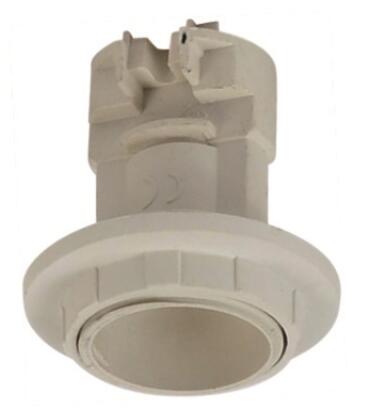 Description: e14 lamp base Irregular skirt with outer ring
Item No: JMS-E14-101A
Rating: 2A 250V T210
Color: Black, White and Cream
Cable Available: Set-screw terminals for 0.5m㎡-2.5m㎡ wires
Approval: UL,VDE,CE,RoHS
Terminal: Set-screw terminals for 0.5m㎡-2.5m㎡ wires provided with outer ring, seris provided with three pieces of parts: cap, shell and interiror.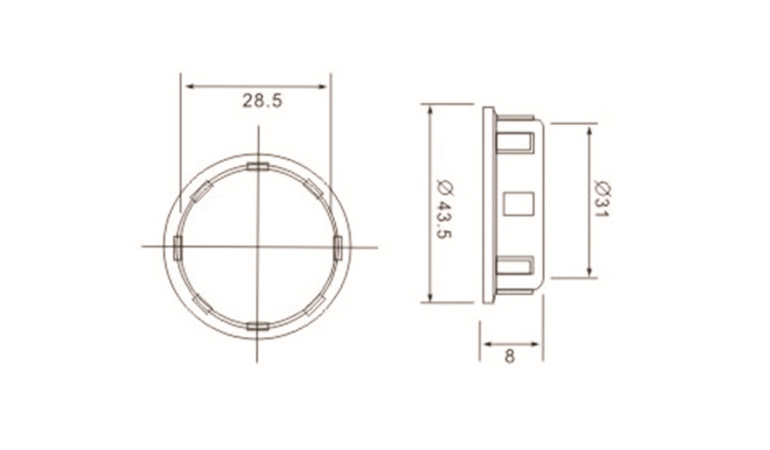 E14 lamp base (US), 14mm diameter, typically found on night light bulbs, chandelier bulbs, The metal screw itself forms one of the contacts for the circuit. If the lighting system is not correctly wired, or a lamp is plugged into a non-polarized outlet, the metal screw can become energized, presenting an electric shock hazard to anyone attempting to change the lamp.
e14 lamp base is more suitable for small size bulbs.
A bulb fully screwed home is more secure than a bayonet fit bulb.