E26 medium base lamp socket- fits led & incandescent bulb
Inquiry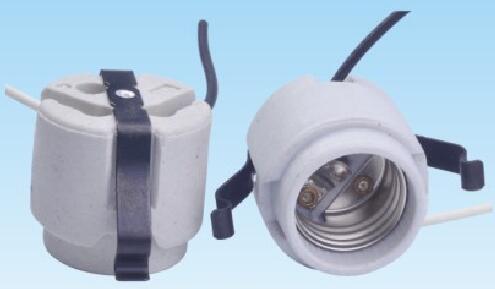 E26 medium base lamp socket domensions are 45mm high by 40mm wide (26mm screw).
Type: E26 screw
Electric current: 4A 660W
Voltage: 250V
5KV T230
Weight(Kg): 0.06
Dimension: 4.9 x 3.8 x 3.8
Cable choose: silica, braided, teflon.
Available wire: 0.75mm2 ; 0.5mm2.
Body material: Porcelain/ceramic
Screw shell: Aluminum plated copper, Nickel-plated copper 0.5mm thickness
Contact : Nickel-plated copper 0.8mm thickness, Iron plated copper,Stain steel.
#18 SF-2200 degree 600v 9"black and white cords,1/2"strip
with 6-32 screw nut mount
Terminal/ rivet: zinc alloy,Copper/brass 0.8mm thickness
Many brackets for your choice.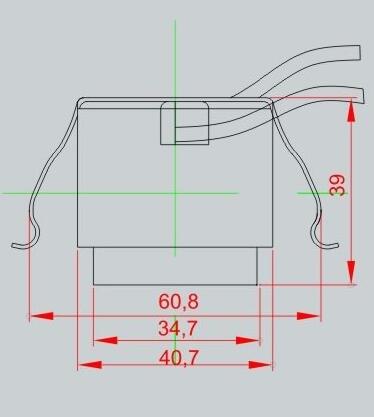 Customized designs accepted, Various configuration is available.
(Brass and nickel plated brass available at extra cost.)
Standard packed 200 to a carton.
Spring center contact
Keyless, commercial grade, rated 660W/250V
E26 medium base lamp socket– fits led & incandescent bulb bases
Straight body with screw terminals on bottom.
ES screw e26 medium base lamp socket Description: White glazed porcelain body. Copper alloy nickel-plated screw shell. Copper alloy nickel-plated centre contact, With screw terminals, Supplied with insulating fibre. Die cast caps are available.
Related Items