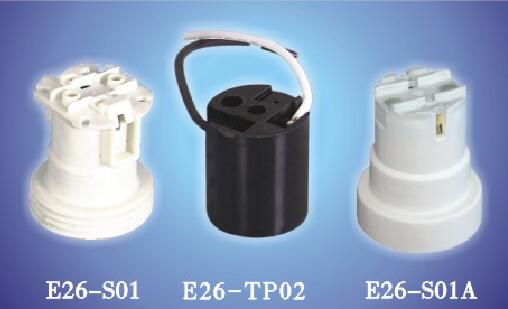 Model:E26-S01 push in bekelite lamp holders
Serie:E26 plastic Lamp holders (America (U.S.A and Canada) standard)
Rated:250V,660W
Colour:White,Black,The rice of yellow,Transparent,Any colour.
Cable section: 0.5mm²-1.5mm²
Terminal: Push in terminal.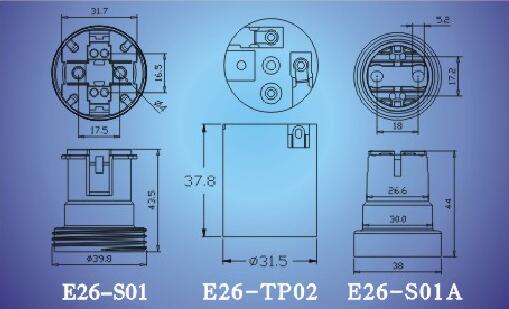 Components Details: 1 anomalous Skirt (Total 1 Part)
NOTE: You can buy the hard Bracket ( or spring Bracket ) fit together with Lamp holder from James lighting.