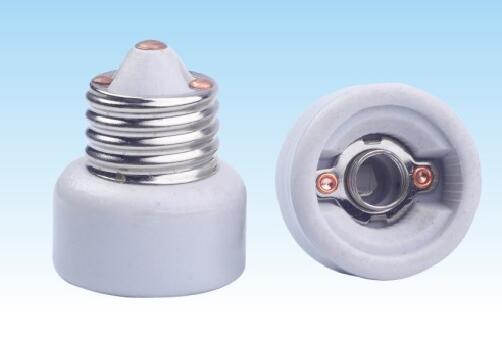 E26 to E11 ceramic lamp holder adapter for led lamps :
Item No: E26-E11-609
Molded E26 to E11 adapter is made of ceramic lamp holder inside + plastic shell
Standard lead types are AWM 18 gauge 105,125,150 plastic insulated wire.
Ground wire available upon request. Standard screw shells are aluminum.
(Brass and nickel plated brass available at extra cost.)
Bracket types available are listed.
Standard packed 400 to a carton.
Certificates: CQC,CE,VDE,UL&CUL,
Rating: 660W, 250V
Working temperature: 180℃
Material: Ceramic + Plastic.