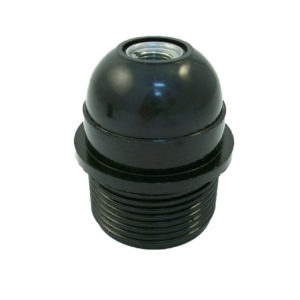 E27 pendant Threaded Bakelite lamp holders Specification:
Base type: E27
Material: Bakelite
Voltage: 250V
Maximum Wattage: 660W
Thread Size: M10x1
Compatible with E27 base light bulbs
Made of Bakelite material
Threaded base for easy installation.
A E27 pendant Threaded Bakelite lamp holder is a type of socket that is designed to hold E27 base light bulbs. It is made of Bakelite material and has a threaded base that allows it to be screwed onto a pendant or lamp cord.
This E27 Half Threaded Black Bakelite lamp holder comes complete with an internal earth connection if needed. It has a threaded skirt with a fixed shade ring so an additional shade ring will be required.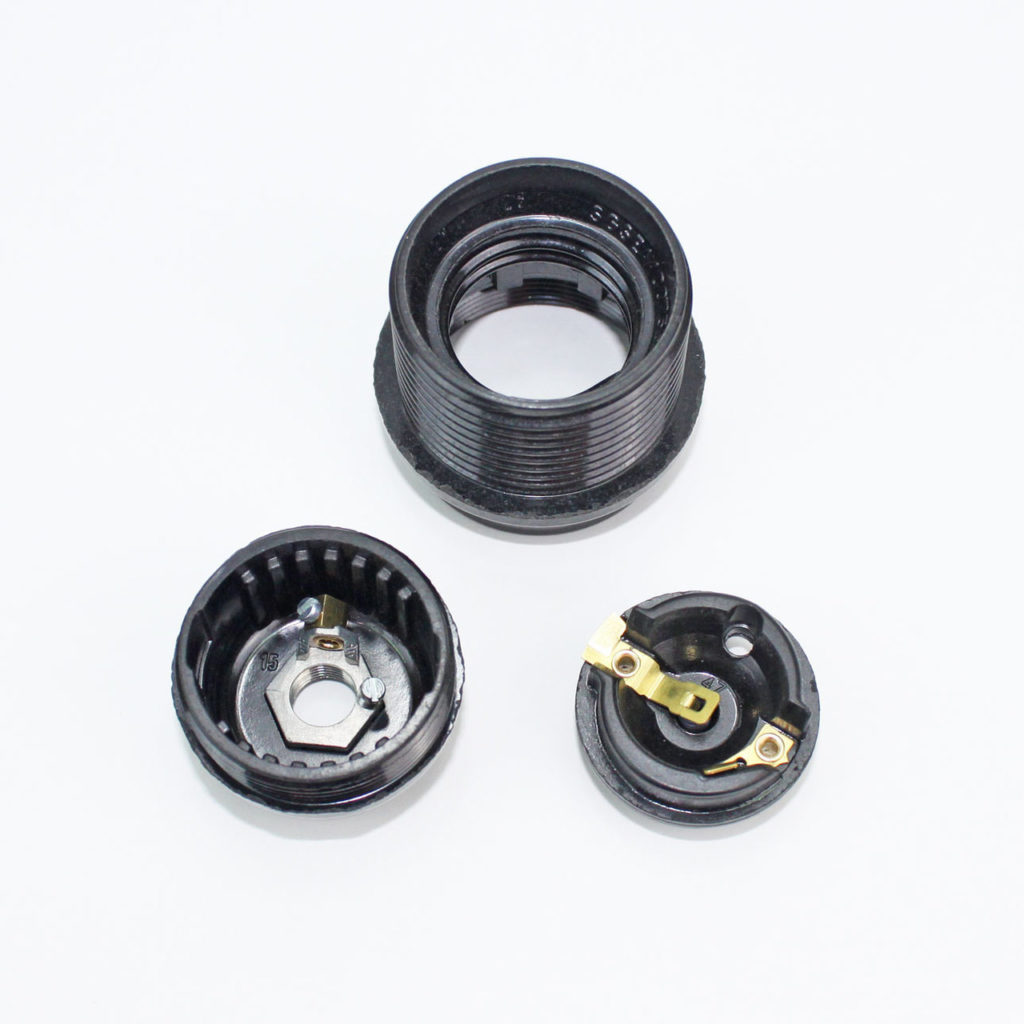 The base fixing in 10mm and has a locking screw on this fixing to stop it twisting when the lamp is removed. The ES Half Threaded Black Bakelite lamp holders are also known as a European Light bulb socket.
Height is 54mm and the diameter is 39mm on the thread and slightly wider at the fixed shade ring.
If using these Bakelite lamp holders with a 2-core flex on a metal fixing add an isolator in the base to help the insulation. See the isolator below or click here.
Select the Plastic Cap option if you need a fully isolated cap or are going to add a cord grip and use the Bakelite lamp holders as a pendant lamp.
With the 2 options you can have either a metal 10mm thread or a plastic thread in the cap.
With the plastic thread there is no locking screw so a spot of super glue is ideal to stop the Bakelite lamp holders twisting when being used.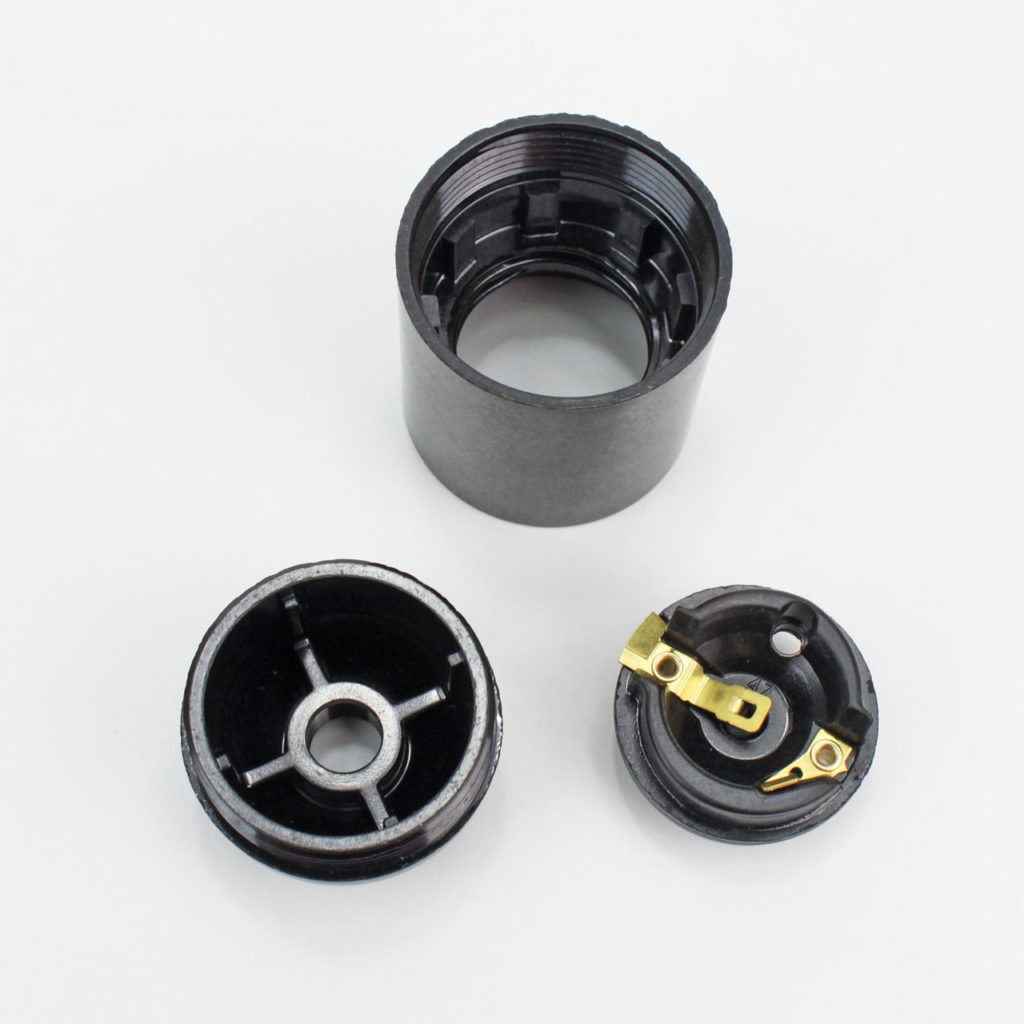 E27 Bakelite lamp holder's advantage:
1.Using high temperature resistant, anti-aging material.
In PBT for aging test of main production and processing base,
2. It is high temperature resistant, anti-aging, and has features such as flame retardant.
E27 lamp holder design for stainless steel shell with five claws, E40 cap design to eight claw stainless steel shrapnel.
3.In the process of aging test can be firmly stuck lamp holder, can directly plug in again and remove the energy-saving lamps.
4.Different varieties of models of energy-saving lamps, LED lights can conversion in the form of aging tests.
5.Think many conveying equipment factory, energy-saving lamp production factory production lines of aging.