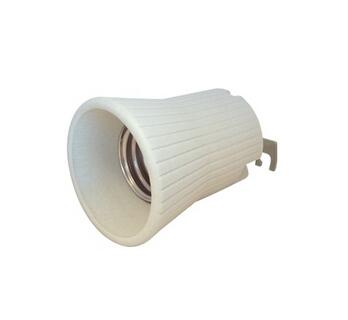 E40 lamp holder ceramic with bracket  / M5 Clearance Hole Fixing / 16A 750Vac 5KV / Supplied with Fixing Bracket T270
E40 lamp holder ceramic with bracket :
HS code: 85366100.00
Porcelain lamp holder is available for E40 Edison screw bulbs.
All lamp holders should pass 4 quality inspections before loading.
The hole centers in the base for direct fixing or alternatively you can use a side mounting bracket.
High quality Giant Edison Screw E40 lamp holder ceramic with bracket for ceramic heaters, emitters, metal halide, heat lamps, grow lamps, reflector lamps, spot lamps, incandescent and discharge lamps (HID). Suitable for use with high powered lamps of up to 1,000 watts. Made to withstand the high temperatures generated by heat basking / discharge lamps. Many applications including aquariums and vivariums.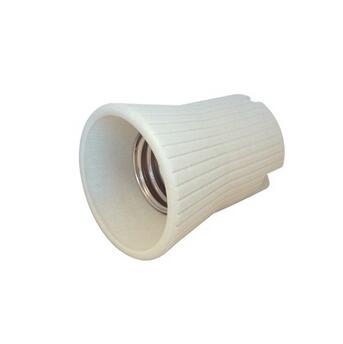 E40 lamp holder takes standard screw cap bulbs,suitable in applications where high temperatures may be produced, by high pressure discharge lamp or by operation in a confined space. Connection is by means of screw connectors and can be made from above or from two sides. Holes are provided for two mounting screws or adding mounting brackets, clamps, and plates.