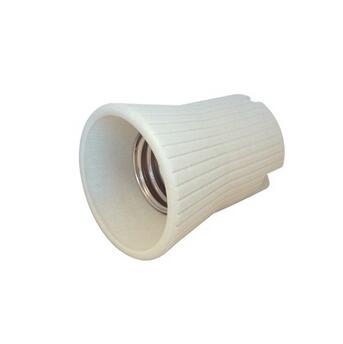 E40 lamp holders ceramic light socket white  / M5 Clearance Hole Fixing / 16A 750Vac 5KV / T270 / ENEC, RoHS
E40 lamp holders features:
Model No.:E40 lamp holders
Certificate: CE ROHS
Material: porcelain
Inner metal:copper or zinc alloy or aluminum or iron
Voltage: 250V~750V
Electric current: 4A~16A
Packing: 400PCS/CTN 372000PCS/CONTIANER CTN
size:41*32*25cm(0.0328cbm)
Gross weight:21kgs
High quality Giant Edison Screw E40 lamp holders ceramic for ceramic heaters, emitters, metal halide, heat lamps, grow lamps, reflector lamps, spot lamps, incandescent and discharge lamps (HID). Suitable for use with high powered lamps of up to 1,000 watts. Made to withstand the high temperatures generated by heat basking / discharge lamps. Many applications including aquariums and vivariums.