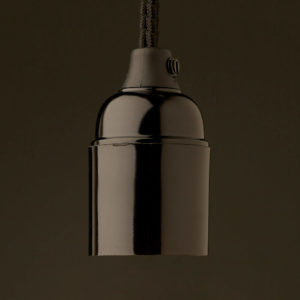 E27 bakelite lamp socket features:
Input Voltage Max: 250VAC
Rated Current Max: 4A
Earth Requirement: No
Material: Bakelite
Base Type: Bayonet ES, E27
Entry Type: Cable grip
Shade Nut: No
Height no cord grip: 58mm
Height cord grip: 68mm
Height allthread: 78mm
Diameter: 39mm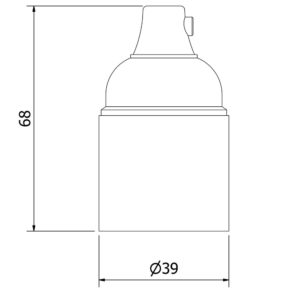 Standard Edison bakelite lamp socket E27 with straight smooth body style. Includes bakelite insert, insulated thread and screw terminals. A cord grip mechanism ensures that the cable can not be pulled out of the fitting when used as a pendant.bakelite lamp socket is made in China.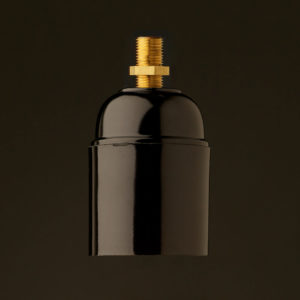 E27 bakelite lamp socket options include cord grip included, no cord grip or a 25mm allthread and hex nut.
Note: The all thread option may require an earth connection.