Flexible gu10 connectors ceramic lamp holder for LED lamp
Inquiry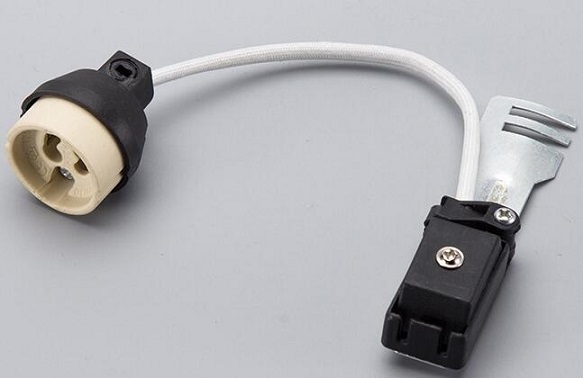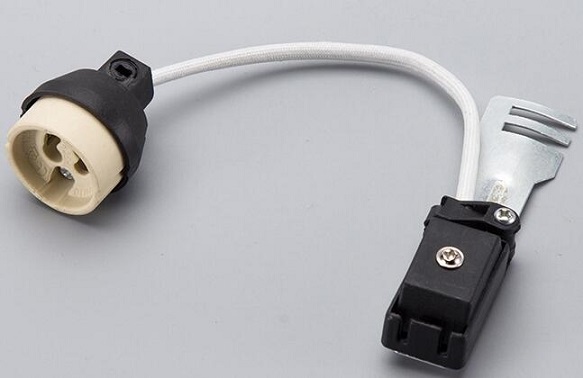 Flexible gu10 connectors ceramic lamp holder for LED lamps
Ceramic Flexible gu10 connectors with mounting junction boxes
Use this to fit any GU10 lamp into a hard wire system
Item can use for with our LED or halogen lamps.
GU10 Socket diameter: 27mm
Wire Length: 10/12/15cm(approx)
Flexible gu10 connectors cable length customizable.
Flexible gu10 connectors with Iron Bracket with Led Junction Boxes
Type: Flexible gu10 socket
Certificate VDE 21CM
Voltage 240V
Working Current 2A
Material bakelite
Metal Material Iron,
aluminum,zinc alloy, copper plating,zinc plating,
Screw Shell: zinc-plating, iron/copper-plating ,iron/brass/aluminum
Center Contact Copper/copper-plating iron/stainless steel
Center Piece Copper/copper-plating iron/stainless steel
Terminal Copper/zinc alloy
Contaction Screw Copper/zinc alloy
OEM Acceptable.
European Flexible gu10 connectors low voltage lamp holder,
Ceramic push in light bulb holder
Suitable for use with low voltage downlights
Available in a range of lead lengths
Silicon insulated leads are crimped to lamp holder terminations
Flexible gu10 connectors are manufactured to the highest possible standards making them an ideal item for use with any type of GU10 bulbs. The Ceramic holders use high quality wire to ensure they never fail on you and they are fully heat protected which makes them perfectly safe.
These Flexible gu10 connectors meet all UK safety regulations (CE and RoHs) and we offer a one year guarantee to any customer whom purchases any item from us.
Related Items