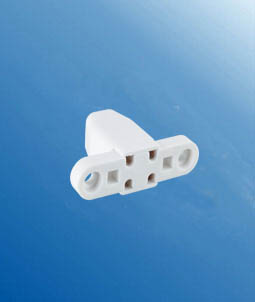 G10Q F34 C LED fluorescent lamp holder lighting fixture:
1) 220v 50HZ or 110v 60HZ.
2) double tubes or single tube for option.
3) can suit for T8/T5 led tube, or fluorescent tube
4) material is iron
5) excellent quality and competitive price.
The lamp holder allows you to connect a live and neutral wire to one end of the tube.
Caution: to avoid risk of fire make sure your tubes do not exceed the recommended wattage indicated on your light fixture.
Specification:
Socket type: G10q
Pin number: 4
Maximum voltage: 250V 2A
Material: Thermoplastic
Compatible with circular fluorescent lamps with a four-pin base
Easy to install and replace
Durable and long-lasting.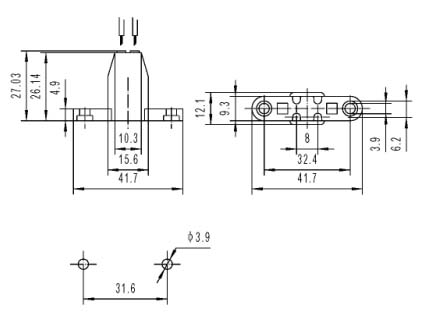 A G10q f34 lamp holder is a type of lamp socket designed to hold and connect a circular fluorescent lamp with four pins at the base. It is commonly used in ceiling fixtures, task lighting, and other indoor lighting applications.
Fluorescent lamp sockets T5, T8, T12 are a kind of device which mechanically supports a lamp for the purposes of making electrical contact with the lamp. Fluorescent lamp sockets' power waste is low, and has no effect on the environment. Lamp holders offer a lighting design service for houses and residential property, especially in energy-efficient lighting. fluorescent lamp sockets which are made of flexible, highly transparent, and thermally endurable material, and forms a straight opening to contain a string of Christmas decoration lamps is disclosed.
FAQ:
What is a G10q lamp holder and how does it work?
A: A G10q lamp holder is a socket designed for use with circular fluorescent bulbs. It works by connecting the bulb to an electrical circuit, allowing it to be powered on and off as needed.
What types of circular fluorescent bulbs are compatible with a G10q F34 light socket?
A: G10q F34 light sockets are compatible with a range of circular fluorescent bulbs, including T9, T10, and T12 bulbs.
How do I install a G10q lamp holder?
A: Installation of a G10q lamp holder typically involves connecting the wires from the holder to the electrical circuit and securing the holder to the fixture using screws.
What is the maximum wattage that a G10q F34 light socket can handle?
A: The maximum wattage that a G10q F34 light socket can handle can vary depending on the specific model, but typically it can handle up to 22 watts.
What materials are G10q lamp sockets made from?
A: G10q lamp sockets are typically made from materials such as plastic or porcelain, which are durable and resistant to heat and electrical current.
Can G10q lamp sockets be used with LED bulbs?
A: G10q lamp sockets are designed for use with fluorescent bulbs and may not be compatible with LED bulbs.