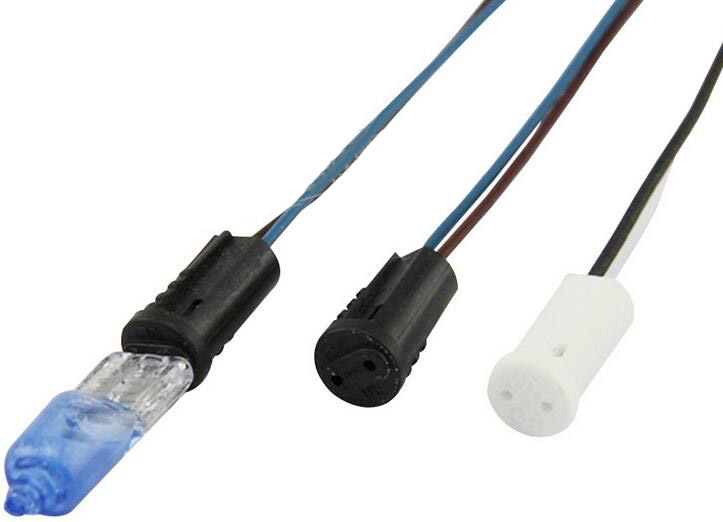 G4 bi pin socket OEM China factory.
Halogen replacement bi pin socket type: G5.3/6.35/4
Color: White
Voltage & Current:25V 4A
Lead wire max:200°C
Silicone wave or Teflon wire :2X15cmX0.5mm2
Material: Porcelain body, metal fitting
Usage: For the lighting accessories.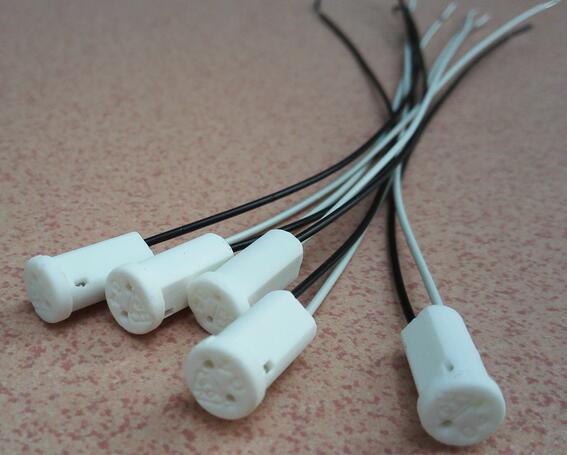 G4 bi pin socket: G indicates the type of light bulb socket is a plug-in, followed by numbers indicate light foot hole center distance of 4mm.  GU: G indicates the type of lamp is a plug-in, U lamp part of a U-shape, behind digital light foot hole center distance 24 (in mm).
G4 bi pin socket by JAMES are available in several formats, including LED G4 discs and LED G4 towers. G4 LED replacement bulbs offer a low heat, low energy alternative to miniature G4 incandescent and G4 halogen bulbs. G4 disc lights supply directed luminescence whereas the G4 tower lights offer a wider beam angle.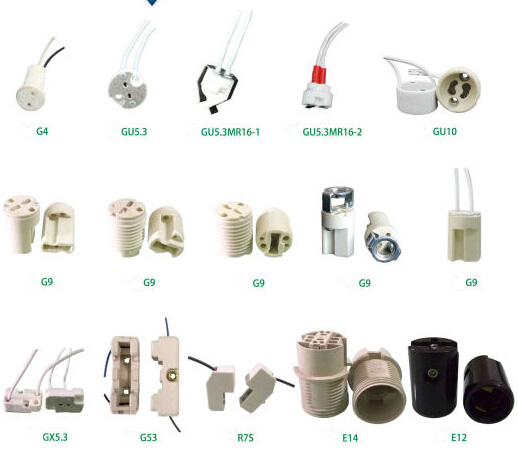 Finding trouble with your GU24 light bulb for E26/E27 sockets? This handy adapter can adapt any standard GU24 lamp to an E26/27 screw-in base quickly and easily. This is a great way to use more LED/halogen/ CFL lights with regular lamp sockets, which is convenient and efficient.
MR16 lamp cup is a multi-reflecting surface, for halogen replacement LED spotlights, we also used to call it is MR16, E27, E14, GU10 lamp holder with respect to said, as the two-pinthe distance between the 5.3 lamp holder, so some people call it G5.3.
MR16: refers to the maximum outer diameter of 2 inches with a multi-faceted reflector lamps in the lighting industry, lighting models of letters and numbers. MR is the abbreviation of the English Multifaceted (Mirror) Reflector, meaning a combination of a plurality of reflective surfaces into the reflector. The number indicates the size of the largest bulb shape in multiples of 1/8 inch. "16" means that the lamps maximum diameter size is 2 inches.