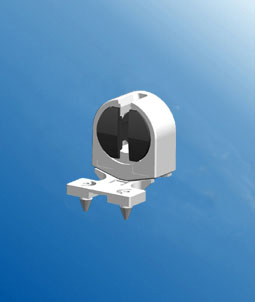 Single G5 push in fluorescent LED light sockets F288 G

Rated voltage/current: 250V 2A
Working temperature: 220℃
Lamp holder shape: Round, Oval, tombstone
Contacting: Phosphor bronze contacts,
stainless spring, PC body,
Rated temperature: T130/Tm110
For wall thickness: 0.6-1.0 mm
Push wire terminals 2 holes: 0.5-1mm2.
Weight: 4g; Package: 3000pcs
OEM: Acceptable
Carton Size: 46cm×35.5cm×35cm
Weight: 15KG
Payment Method T/T: 30% deposit, balance before shipment.
A G5 push in fluorescent light socket is a type of base used in fluorescent light fixtures where the lamp is secured by a spring-loaded pin on each end of the lamp that clicks into the socket.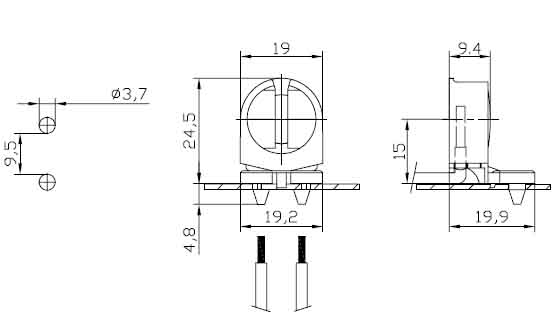 T5 fluorescent lamps are fluorescent tubes, a diameter of 5/8 inch, first appeared in 1995, and are now commercially produced fluorescent lamps.
The most energy saving one, but its lamps, lamp holders and T8, T9 tube is not compatible, you must spend money to purchase special lighting, this one of the obstacles to its popularity.
T5 tube diameter of about 16 mm, belonging to a low-pressure gas discharge lamp.
It uses the electric field in an argon-neon gas mixture activated mercury vapor, forming a plasma discharge and emit short-wave ultraviolet light, so that the inner wall lamps trichromatic phosphor to emit visible light.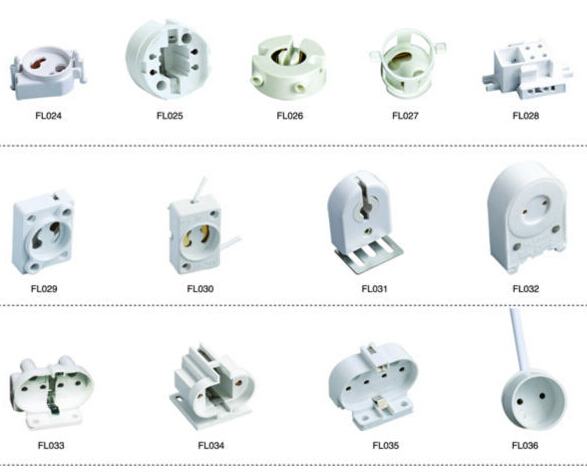 FAQ:
What types of fluorescent lamps are compatible with G5 sockets?
A: G5 push in sockets are compatible with T5 fluorescent lamps.
What is the wattage rating for G5 push in lamp holders?
A: G5 push in sockets are typically rated for up to 80 watts.
Can G5 sockets be used with LED lamps?
A: No, G5 sockets are not compatible with LED lamps.
How do you install a G5 push in fluorescent lamp into the socket?
A: Simply push the lamp into the socket until the pins click into place.
What is the difference between G5 sockets and G13 sockets?
A: G13 sockets are used with T8 fluorescent lamps, while G5 sockets are used with T5 fluorescent lamps.
Can G5 lamp holders be used with dimmer switches?
A: No, G5 lamp holders are not compatible with dimmer switches.
Are G5 push in sockets compatible with electronic ballasts?
A: Yes, G5 push in sockets are compatible with electronic ballasts.