GE-6014-1 Porcelain Lamp Socket Base E14
Inquiry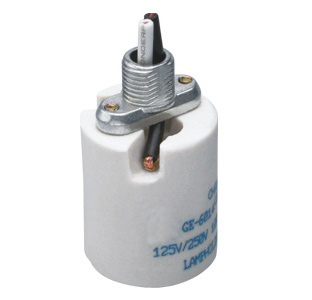 GE-6014-1 Porcelain Lamp Socket Base E14
Rated Wattage: 100 W
Rated Voltage: 250 V
Body Material: Porcelain
Body Color: White
Certification and Standard: RU, cRU.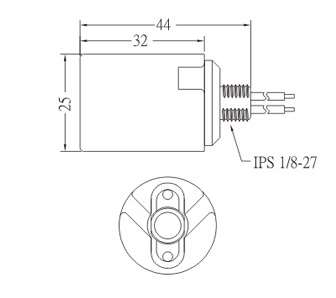 E14 Porcelain lamp socket base sizes:
A) ceramic total high and step size reference samples, allowing 1mm to the bottom of the lamp holder + shrapnel position 17.00mm + 0.50mm.

B) with line size (cross-sectional area * * length) number of single stranded wire diameter should be in accordance with the approved sample or data requirements;
C) Thread screw lamp holder should be full of more effective length of one and a half times, thread height not less than 7mm;

D) 24.60mm-25.20 mm diameter screw ring holder,;
E)E14 Porcelain lamp holders contacts thickness not less than 0.38mm, check the lead end according to the information requirements is needed with tin;

F) shell thickness not less than 0.20mm, right, size of the gasket matched with the insulation gasket, cap screw hole size required to meet the requirements.
Related Items