E39 mogul porcelain socket base 600V 1500W 18″ leads
Inquiry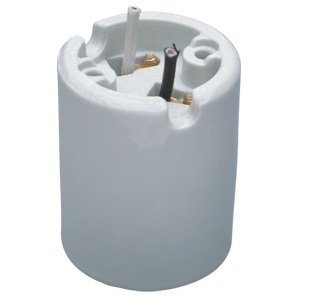 GE-6042-2 mogul porcelain lamp holder socket base E39:
E39 6kv pulse rated HID mogul lamp base with captive screws and 18″ leads,
Rated Wattage: 1500 W
Rated Voltage: 600 V
Pulse Rated: 4 KV Pulse Rated
Body Material: Porcelain/Ceramic
Body Color: White
Wire Terminal: SF-2 600 V 200°C 16 AWG
Overall Height: 69 mm
Certification and Standard: UL, cUL.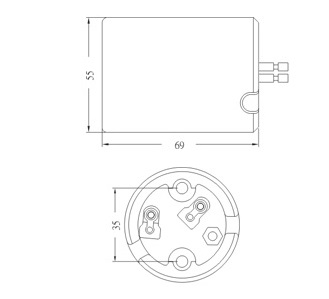 The E39 6kv pulse rated HID mogul lamp base are used in open rated HID lighting fixtures.
The lamps most commonly used in the hobby are single-ended, with a screw-type mounting base. The size of the base and the threads is also described by a code, although names are more commonly used. For example, Base – E39 is commonly called a mogul porcelain light bulb socket.
European lamps also have a mogul base, but it is slightly different from the E-39 and is called E40. The differences are small enough that the E40 base lamps will work fine in the typical E39 mogul base used in the U.S. Double-ended 150-watt lamps use the RSC (RX7s) base, while the 250-watt double-ended lamps use the Fc2 base.
Related Items