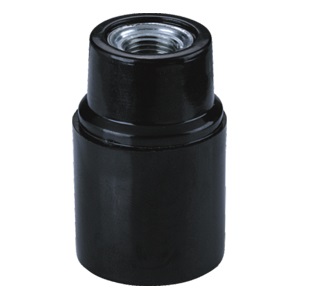 GE-612A Phenolic Candelabra Lamp Socket Base E12
Rated Wattage: 75 W
Rated Voltage: 125 V
Body Material: Phenolic
Body Color: Black
1/8-27 IPS metal bushing
Certification and Standard: RU, cRU.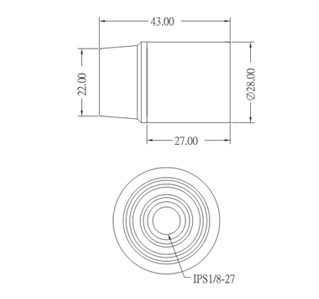 Phenolic Candelabra Lamp Socket Base E12 is made from "bakelite",the material chemical name is called phenolics, is first put into industrial production in the plastic variety.
It has high mechanical strength, good insulation, heat-resistant, corrosion-resistant, therefore commonly used in the manufacture of electrical materials, such as switches, lamp holders, headset, phone cases, instrument case, "Bakelite" named . It is the advent of the industrial development of great significance.