GU10 bulb holder for led lamps
Material: Ceramic, white or ivory color
Wire: Silicone, Teflon cable, 0.5mm2 or 0.75mm2, length as your requests
Rating: 250V, 100W/2A
Certificate: CE, VDE, RoHS
MOQ: 1000PCS
Delivery: 10-20 days after receive deposit
Other specifications available: GU10, GZ10, G4, G5.3, G6.35, G9, G12, R7S etc.
Please feel free to contact us for more information.
GU10 ceramic light bulb sockets are a type of lamp holder used for light bulbs with a GU10 base, commonly found in Europe.
Why over 25 country clients Choose us?
1. Professional manufacturer of lamp holder with our own factory;
2. We have excellent quality products with a strict quality control process.
3. Products are produced by ourselves, which ensures high quality and lead time
4. Factory Manufacturing Enterprise Provide with you Competitive Price and superior quality
5. A wide range of low and high voltage insulators
Any questions or your detailed drawings from you are welcome and will be replied to in 24 hours.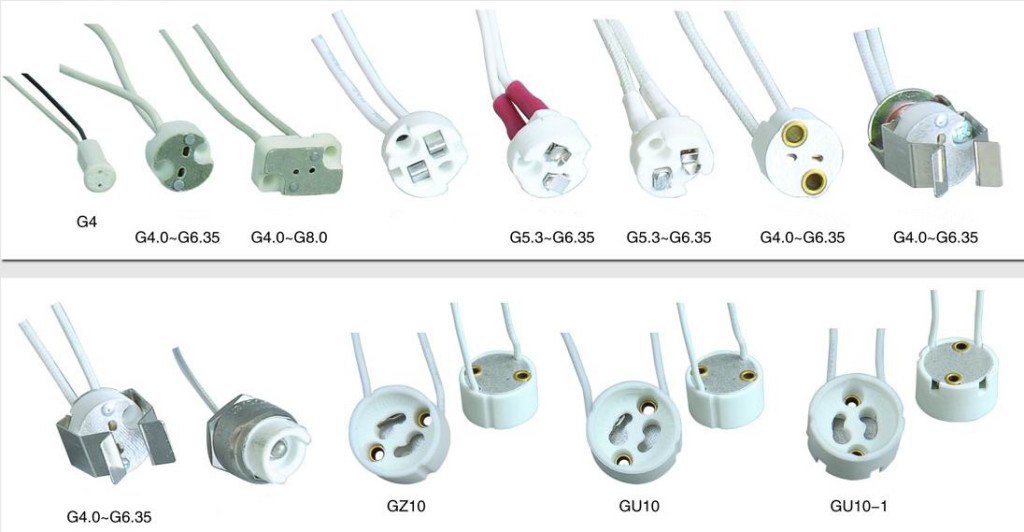 GU10 bulb holder:
European GU10 low voltage lamp holders and lead sets
Ceramic push in lamp holder
Suitable for use with low voltage downlights
Available in a range of lead lengths
Silicon insulated leads are crimped to lamp holder terminations
GU10 bulb holders are manufactured to the highest possible standards making them an ideal item for use with any type of GU10 bulbs. The Ceramic lamp holders use high quality wire to ensure they never fail on you and they are fully heat protected which makes them perfectly safe.
The GU10 bulb holder meets all UK safety regulations (CE, SAA, UL and Rohs) and we offer a one-year guarantee to any customer who purchases any item from us.
LED GU10 3W/6W, with highly economical, bright, energy-efficient, eco-friendly advantages, LED GU10 3W/6W has a long service life of 50,000-plus hours, and also provides the appropriate emotional atmosphere, which is widely used in rooms, hotels, offices, supermarkets, and commercial buildings, etc.
GU10 bulb holder Features:
1.Three kinds of lamp holders: E27 lamp holder, E26, GU10
2.Easy to use, no UV, no flicker, good for eyes
3.Use 100lm/w super brightness CREE chips from USA
4.Unique patent design of heat sinking design and power
5. LED color attenuation is less than 1percent after 10,000 hours
6. High energy efficiency: In the case of the same lighting effect, it can save more 80percent more energy
than traditional light.
FAQ:
Can GU10 light holders be used with LED bulbs?
A: Yes, GU10 light holders can be used with LED bulbs as long as the bulb has a GU10 base and is compatible with the voltage of the socket.
What materials are used to make GU10 light holders?
A: GU10 light holders can be made from various materials, including ceramic, plastic, and metal.
What is the difference between GU10 and GU5.3 light holders?
A: GU10 holders have a larger base than GU5.3 holders, which are commonly used in low voltage applications.
Can GU10 light holders be used outdoors?
A: GU10 light holders can be used outdoors as long as they are protected from the elements and the bulb used is rated for outdoor use.
What is the difference between GU10 and E27 light holders?
A: GU10 holders have a smaller base than E27 holders, which are commonly used in North America.