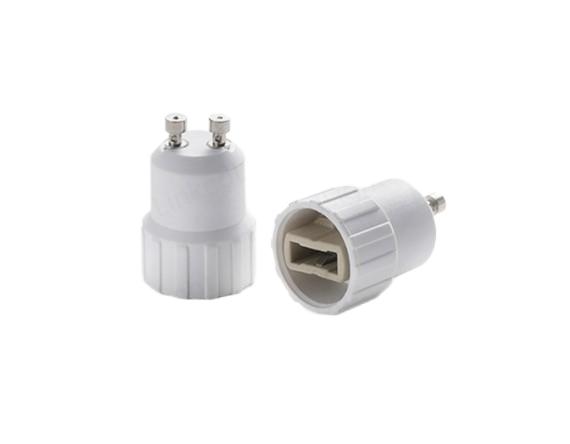 GU10 to G9 Light Bulb Socket Adapter: Compact and Versatile Lighting Solution.
Specifications:
1. Optional Color: White
2. Approvals: CE
3. Body Material: Fire Retardant PBT
4. Contacts Material: Copper
5. Product Size: D29xH40mm
6. Light Source Type: G9
Features:
1. Compatibility: Specifically designed to connect a G9 light source to a GU10 lighting base.
2. Fire Retardant Material: Made from fire-retardant PBT for enhanced safety and durability.
3. Certified Safe: Holds a CE certification, providing assurance of its safety and quality.
4. Efficient Size: Compact design with dimensions of D29xH40mm for convenient installation.
5. Reliable Connection: Copper contacts ensure optimal electrical conductivity.
Description:
This GU10 to G9 Light Bulb Socket Adapter allows the use of G9 light sources with GU10 lighting bases. Constructed with fire-retardant PBT, it offers a safe and long-lasting solution for your lighting needs.
The adapter is CE-certified, ensuring its safety and reliability. Its compact size facilitates easy installation in a variety of settings.
Specific Use:
This adapter is specifically designed for connecting a G9 light source to a GU10 lighting base.
FAQs:
What is the light source type that this adapter supports?
The adapter supports the G9 light source type.
Does this adapter hold any certifications?
Yes, the adapter holds a CE certification.
What are the dimensions of this adapter?
The adapter has dimensions of D29xH40mm.
What material is the adapter made from?
The adapter is made from fire-retardant PBT.
What is the material of the contacts in the adapter?
The contacts in the adapter are made of copper.