GX5.3 ceramic lamp holder socket base with 4.5mm hole fixings
Inquiry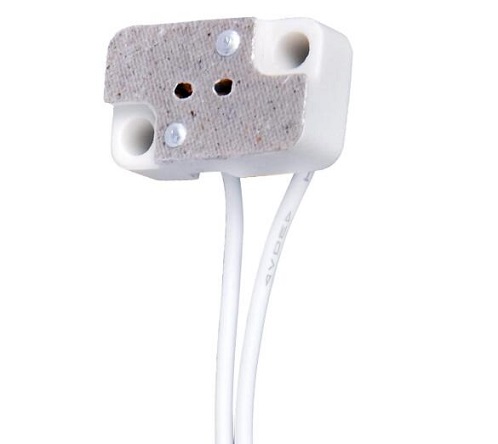 GX5.3 ceramic lamp holder socket base with 4.5mm hole fixings. Rated at 5A 25V with temperature rating of T250. Supplied with 150mm 0.75mm2 7599 single insulated Teflon wire (VDE approved), ends stripped to 8mm.
GX5.3 ceramic lamp holder socket base specificaiton:
Body material: High Frequency Ceramic
Cable kinds: silicone or teflon or braided or high temperatured cable
Cable sizes: 0.5mm2 or 0.75mm2 or 1mm2
Cable color: White or black or red/brown
Rating: 250V, 2A
Certificate: CE,VDE,Rohs and UL
Others fittings: bracket,back plate,sleeve,terminal block,terminal etc
Size: 17 mm Dia x 10 mm H / 150 mm Wire> Application:
Use this to fit any MR16 or MR11 bulb into a hardwire system. It allows you to plug in your LED bulbs and attach it to normal lighting wires.
This round sockets are made from porcelain and work with MR16 lamps along with many other bi-pin lamps, including G4, G6.35, GY6.35, GX5.3 MR16, GZ4 ,MR11 porcelain lampholders.
Package Including: 20pcs x MR16 MR11 Socket Base plug.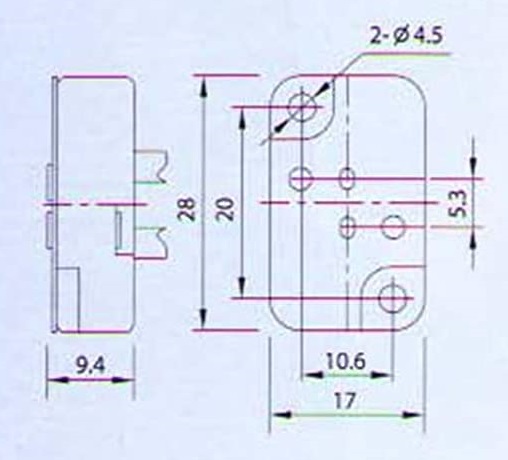 GX5.3 ceramic lamp holder base Features:
Termination: Wire Leads
Temperature Rating: T250
Wattage: 100W
Dimensions: 17mm (W) x 28mm (L)
Wire Length: 150mm.
This low voltage lamp holder has a Steatite base and can be used as a G5.3 / GX5.3 lamp holder for MR16 bulbs. Rated at 5A 25V and suitable for up to 50W, ideal for use with low voltage halogen and dichroic lamps. Supplied with 150mm Teflon insulated high temperature wires, stripped to 8mm and suitable for up to 180 degrees Celcius. UL and VDE approvals and RoHS compliant.
Related Items