Halogen bi pin socket factory price
Inquiry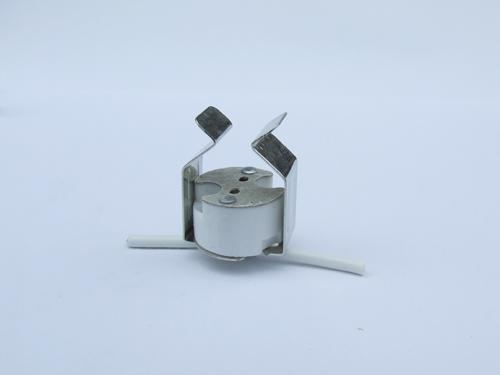 Halogen bi pin socket with leads connector base plug. Fitting for any MR16 MR11 LED light or traditional halogen lamps.
MR16 Halogen bi pin socket features:
Body material: High Frequency Ceramic
Cable kinds:silicone or teflon or braided or high temperatured cable
Cable sizes:0.5mm2 or 0.75mm2 or 1mm2
Cable color:White or black or red/brown
Rating:250V,2A
Certificate:CE,VDE,Rohs and UL
Others fittings:bracket,back plate,sleeve,terminal block,terminal etc
Size: 17 mm Dia x 10 mm H / 150 mm Wire> Application:
Use this to fit any MR16 or MR11 bulb into a hardwire system. It allows you to plug in your LED bulbs and attach it to normal lighting wires.
This round halogen bi pin socket are made from porcelain and work with MR16 lamps along with many other bi-pin lamps, including G4, G6.35, GY6.35, GX5.3 MR16, GZ4 ,MR11 porcelain lampholders.
Package Including:20pcs x MR16 MR11 Socket Base plug.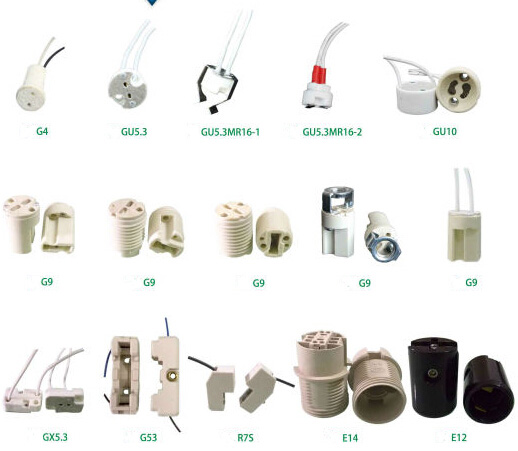 ADAPTER: Miniature bi-pin base, G4, G6.35, GY6.35, GX5.3, GZ4, MR11, MR16 halogen bi pin socket.
MATERIAL: Ceramic halogen bi pin socket, mounting holes, thick and durable silicone cooper wires
SECUTITY: Mini spring mechanisms hold bulbs very tightly and solidly. It has great heat resistance,up to 200℃.
CURRENT: 0 – 2A. Voltage:12 – 250V. Wattage: 0-100W. Weight: 9g (0.32 oz). Leads length: 15cm (6 inch). Leads diameter: 0.75mm.
INSTALLATION: Easy to install. One-step installation.Plug bulbs pins into sockets without using other tools.
These small halogen bi pin socket are designed for G4, G6.35, GY6.35, GX5.3 base light bulbs. This connectors are made up of Metals Sheet, little Spring, and porcelain insulator, with Silicone Coper Wire.
JAMES has already exports porcelain lamp holder in more than 25 countries, we supply naked light bulb socket for Home depot, Leviton and GE OEM factory, high quality halogen bi pin socket and worldwide shipping available, best Halogen bi pin socket factory price & cost at [email protected]
Related Items