Mr16 2 pin socket with wires for LED & halogen lamps
Inquiry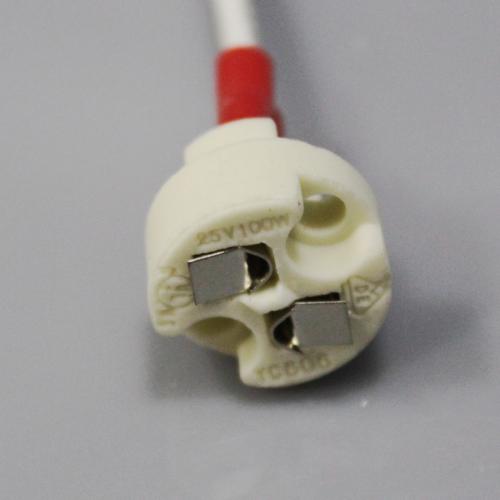 General default Mr16 2 pin socket is gu5.3 lamp holder, insert two pins. GU10 refers twisted thin hanging twisted kind of light bulb socket. Current MR16 halogen 2 pin socket, GU10 lamp holder, whether or GU5.3 lamp base, can be made high and low pressure, because it has a relationship with the lamps inside the drive.The mainstream the GU10 lamp holder for high pressure; Mr16 2 pin socket for low pressure, but there are many customers to be 5.3 lamp base made.
Porcelain Mr16 2 pin socket with wires for LED & halogen lamps
Type: Mr16 2 pin socket plug in
Electric current: 2A 100W
Voltage: 250V
5KV T250
Weight(Kg): 0.02
Cable choose: silica, braided, teflon,high temperatured resistant
Available cord: 0.3 / 0.5 / 0.75 / 1mm2
Main material: Radioceramic
mr16 connector: Nickel-plated copper.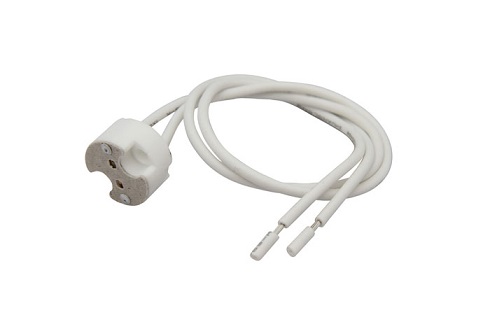 MR16 replacement 2 pin socket for 12V halogen & led bulbs: Mr16 2 pin socket: "MR" means Multiface reflect, many sided reflection (cup), "16"means bulb caliber (the unit is 1 / 8 inch),the caliber of lamp holder MR16 :16×1/8=2 inch≈ 50mm, "MR" is the push-in lamp holder,two pins, usually use for the halogen lamps and led lamps,it's very convenient to install.
Related Items