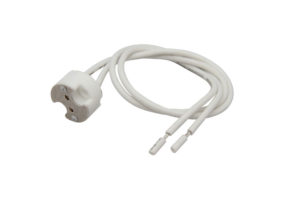 Porcelain mr16 lamp holder with tails for LED & halogen lamps
Type: mr16 holder plug in
Electric current: 2A 100W
Voltage: 250V
5KV T250
Weight (Kg): 0.02
Cable chooses: silica, braided, Teflon high temperature resistant
Available cord: 0.3 / 0.5 / 0.75 / 1mm2
Main material: Radio ceramic
mr16 connector: Nickel-plated copper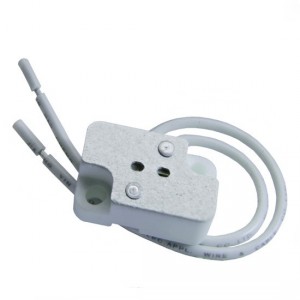 mr16 bulb holder: "MR" means Multifaced reflect, many sided reflections (cup), "16" means bulb caliber (the unit is 1 / 8 inch), the caliber of mr16 bulb holder:16×1/8=2 inch≈50mm, "MR" is the push-in lamp holder, two pins, usually use for the halogen lamps and led lamps, it's very convenient to install.
G5.3 lamp holder with tails is a type of lighting fixture that is commonly used in commercial and residential settings. It is designed to hold an MR16 light bulb, which is a type of halogen or LED bulb that emits a bright, focused beam of light.
The lamp holder is made up of a base that screws onto the ceiling or wall, and two wires or tails that connect to the electrical circuit. It is typically used in spotlights, track lighting systems, and other applications where focused illumination is required.
The MR16 lamp holder is also popular in retail environments, as it can be used to highlight products on display.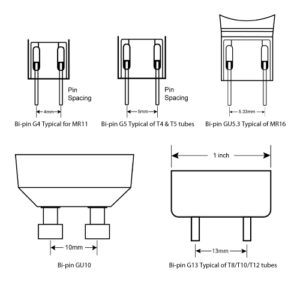 Sporting two 10-inch lead wires, the mr16 lamp holder with tails 12V CERAMIC BASE is rated for a maximum wattage of 750 watts and a maximum voltage of 250 volt, The halogen lamp holder has a ceramic body and a mica cover, allowing for more heat resistance. mr16 lamp holder with tails wire connector base plug. Fitting for any MR16 LED light or traditional halogen lamps.
What are the different types of MR16 lamp holders with tails available?
Based on my experience, there are several types of MR16 lamp holders with tails available, including those with a screwless design, those that require screws or other fasteners for installation, and those with adjustable angles or swiveling heads.
Additionally, some models may be designed specifically for low voltage applications, while others may be suitable for use with high voltage circuits. It is important to choose a model that is compatible with your specific needs and requirements.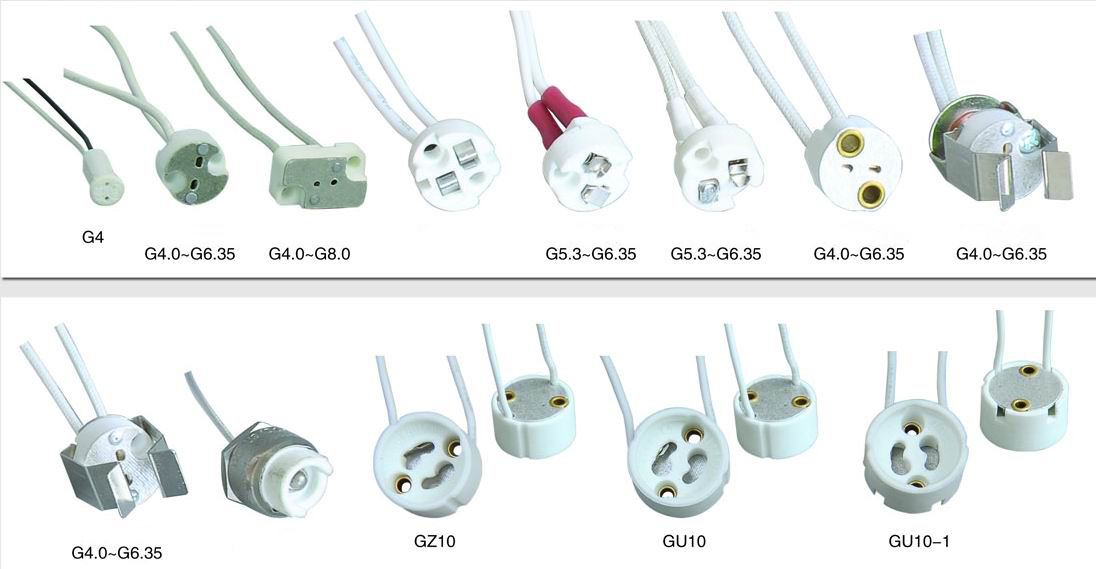 How do I choose the right MR16 bulb for my lamp holder?
When choosing an MR16 bulb for your light sockets with tails, it is important to consider the voltage and wattage requirements of the bulb, as well as the type of fixture you will be installing it in.
Halogen and LED bulbs are the two most common types of MR16 bulbs available, and each has its own unique characteristics and advantages. Additionally, it is important to choose a bulb that is compatible with your specific lamp holder and electrical circuit.
Can I use an MR16 lamp holder for outdoor applications?
While some MR16 lamp sockets with tails may be suitable for outdoor applications, it is important to choose a model that is specifically designed for this purpose.
Outdoor lamp holders should be made from durable materials that can withstand exposure to the elements, and should also be rated for outdoor use to ensure that they meet all relevant safety and performance standards.