Porcelain Mr16 light bulb socket with wires for LED & halogen lamps
Type: mr16 holder plug in
Electric current: 2A 100W
Voltage: 250V
5KV T250
Weight(Kg): 0.02
Cable choose: silica, braided, teflon,high temperatured resistant
Available cord: 0.3 / 0.5 / 0.75 / 1mm2
Main material: Radioceramic
mr16 connector: Nickel-plated copper.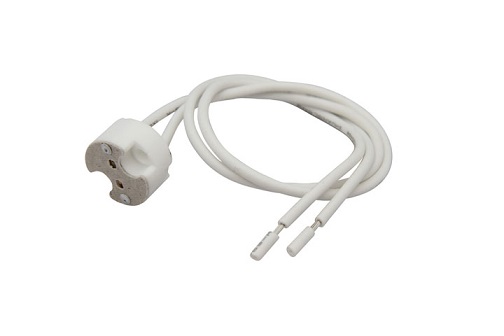 mr16 light bulb socket for 12V halogen & led bulbs:
mr16 light bulb socket: "MR" means Multiface reflect, many sided reflection (cup), "16" means bulb caliber (the unit is 1 / 8 inch),the caliber of socket MR16 :16×1/8=2 inch≈50mm, "MR" is the push-in mr16 light bulb socket, two pins, usually use for the halogen lamps and led lamps,it's very convenient to install.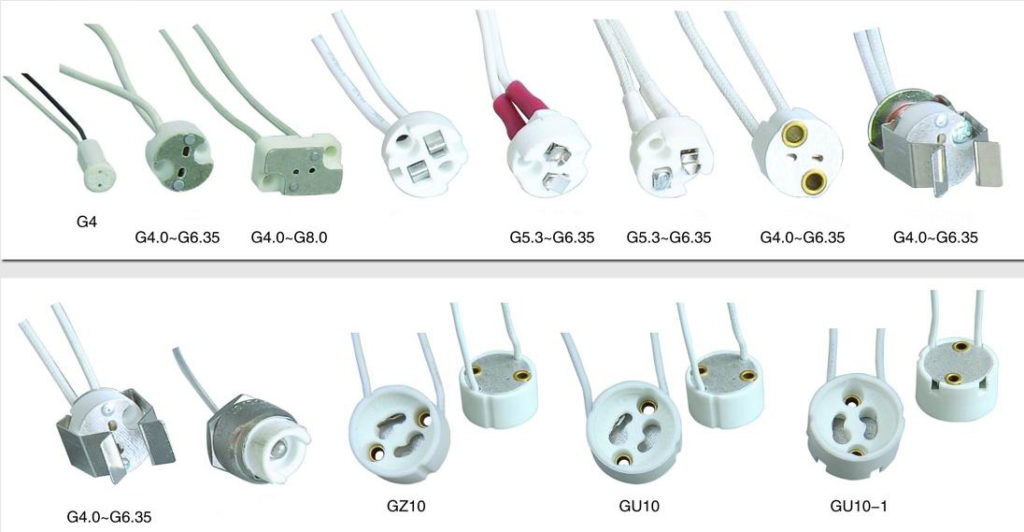 LED mr16 light bulb socket characters : maximum outside diameter of 2 inches with a multi-faceted reflector lamps in the lighting industry, lighting models by the letters of the alphabet and numbers, MR is the abbreviation of the English Multifaceted (Mirror) Reflector means a plurality of reflecting Surface composition into the reflector. The digital representation of the maximum outer size of the lamp, as a multiple of 1/8 inch, "16" indicates the lights, With the maximum outer diameter is 2 inches.
Shipping:
1. OEM: accepted;
2. FOB, CIF, CAF, Door to Door;
3. Payment term : T/T ; LC ; Western union ; Paypal;
4. Certificates: CE, RoHS, UL, VDE, ISO9001 Quality System;
4. Delivery Time: 3-7 days for samples; 5-25 days for batch goods;
5. HS CODE: 8536610000
6. MOQ:500pcs
7. Delivery Method:
A. Express: DHL, FedEx, UPS, TNT, Door-to-Door;
B. By air
C. By sea.