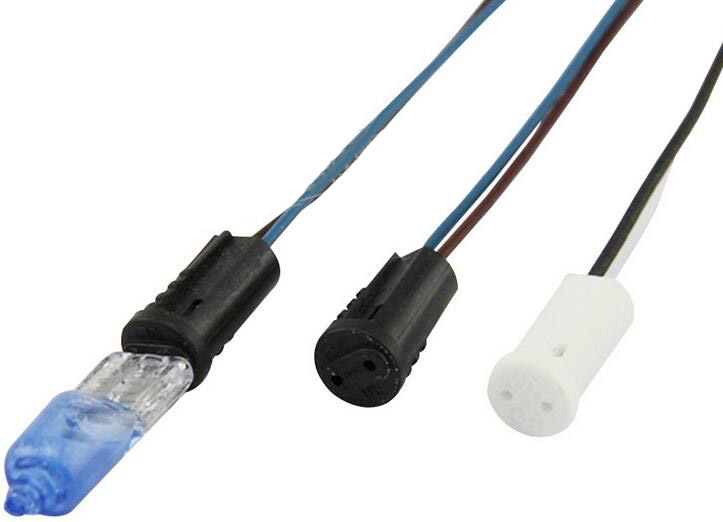 G4 / Mr11 plastic light socket base for g4 led halogen bulb, Quartz Bulbs, Crystal Lights, Grille Lamps, LED Ceiling Lights
The G4 light socket base is 9mm wide x 16mm (approximately 17mm length)
Item Weight 2.08 ounces
Type of Bulb: LED & Halogen
Rating: 12V 100W,
Lead wires: Max 200℃
Material: ceramic, with 30cm wires.
Shipping weight: 0.5KG/100pcs.
G4 light base specifications:
Factory: Yes
Working Current: 2A
Material: Plastic / Bakelite
Wires: Teflon leads / Silicon wire/braided silicon wire,
0.3 mm² /0.5mm²/0.75 mm²
Contact Copper
OEM Acceptable
Packing 100pcs/box, 12 boxes/ctns
Carton Size 44.5cm×28cm×31cm.
Advantages:
1. High temperature resistance
2. High dielectric strength
3. Excellent electrical resistance
4. Abrasion resistance
5. High electrical insulation.
G4 socket: G indicates the type of light bulb sockets are a plug-in, followed by numbers indicate light foot hole center distance of 4mm.
G4 LED bulbs are available in several formats, including LED G4 discs and LED G4 towers. G4 LED replacement bulbs offer a low heat, low energy alternative to miniature G4 incandescent and G4 halogen bulbs.
G4 disc lights supply directed luminescence whereas the G4 tower lights offer a wider beam angle. These LED micro lights offer a great alternative in marine LED lighting environments where the bulb is water protected and in garden and 12vdc landscaping LED lighting applications.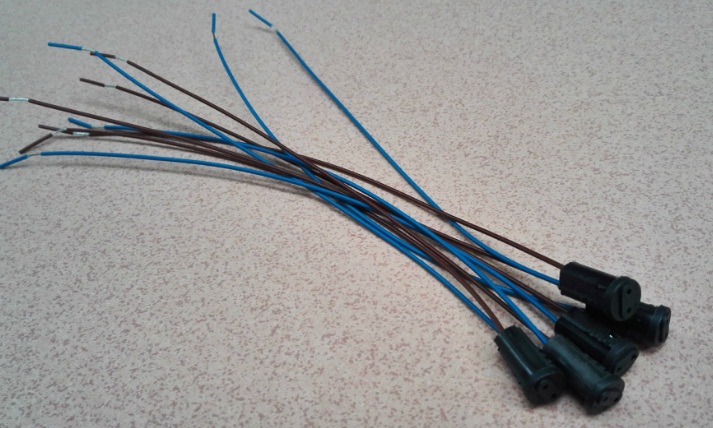 Shipping:
1. OEM: accepted;
2. FOB, CIF, CAF, Door to Door;
3. Payment term: T/T; LC; Western union; PayPal;
4. Certificates: CE, RoHS, UL, VDE, ISO9001 Quality System;
4. Delivery Time: 3-7 days for samples; 5-25 days for batch goods;
5. HS CODE: 9405920000
6. MOQ:1000pcs
7. Delivery Method:
A. Express: DHL, FedEx, UPS, TNT, Door-to-Door;
B. By air
C. By sea.
What are the common applications for G4 light socket?
G4 light socket bases are commonly used in a variety of lighting applications, including under cabinet lighting, track lighting, display lighting, and landscape lighting.
The base is also commonly used in recreational vehicles and boats due to their low voltage requirements and compact size. The small size and low profile of G4 sockets make them an ideal choice for fixtures with limited space, such as wall sconces, pendant lights, and recessed lighting.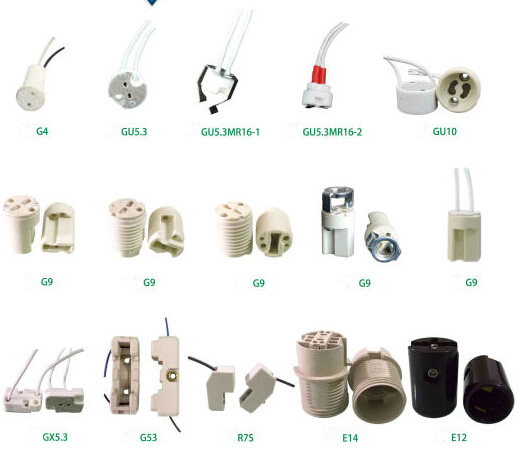 One of the main advantages of G4 light socket bases is their compatibility with a wide range of halogen and LED bulbs. This versatility allows for greater flexibility in lighting design and can help to achieve the desired lighting effect. G4 sockets are also easy to install and replace, making them a popular choice for DIY lighting projects.
What are the differences between ceramic and plastic G4 light socket bases?
Ceramic and plastic G4 light socket bases are two common materials used in the construction of these sockets. Ceramic sockets are known for their high heat resistance, durability, and electrical insulation properties.
The base is typically more expensive than plastic sockets but are often preferred for applications where high temperatures or humidity are a concern.
Plastic G4 sockets, on the other hand, are lighter in weight and less expensive than ceramic sockets.
The sockets are often used in applications where weight and cost are a consideration, such as in portable lighting fixtures or low-cost LED lighting systems. However, plastic sockets may not be suitable for high-heat applications or areas with high humidity, as they are more susceptible to melting or warping.
Summary
Reviewer
Review Date
Reviewed Item
Plastic G4 Mr11 light socket base for g4 led halogen bulb
Author Rating