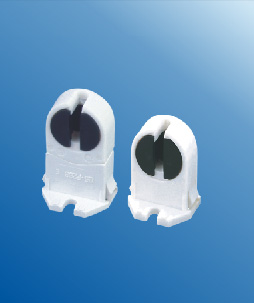 Srew fluorescent LED lamp holders G5 F288 E1
Snap in/ srew fixing foot
Lamp axis: 25/27.5mm, 15.8/18.7mm
Rated voltage/current: 250V 2A
Working temperature: 220℃
Lamp holder shape: Round, Oval, tombstone
Contacting: Phosphor bronze contacts,
stainless spring, PC body,
Rated temperature: T130/Tm110
For wall thickness: 0.6-1.2 mm
Push wire terminals 2 holes: 0.5-1mm2.
Weight:3.5g; Package: 3000pcs
OEM: Acceptable
Carton Size: 46cm×35.5cm×35cm
Weight: 22KG
Payment Method T/T: 30% deposit, balance before shipment.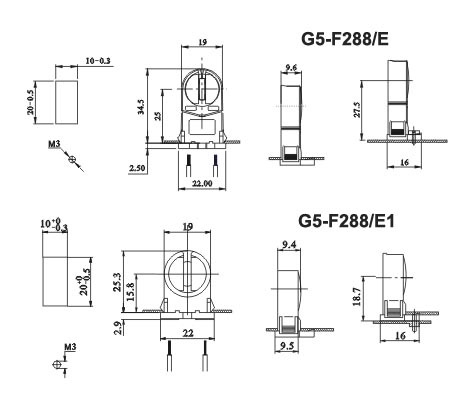 The BI-PIN is the small electronic components, Any base with two metal pins for electrical contact. This is the typical base for a fluorescent tube of 1 to 4 feet in length. It consists of 2 prong contacts which connect into the fixture. Medium bi-pins are used with type T-8 and T-12 tubular fluorescent lamps, and miniature bi-pins are used for tubular T-5 fluorescent lamps.
Snap in fluorescent LED lamp holders are made with wire leads and work for either type of fluorescent lamp. They work for the many new types of energy efficient linear bulbs that are coming on the market. These are very thin lamps and the socket is different than T8 lamps.