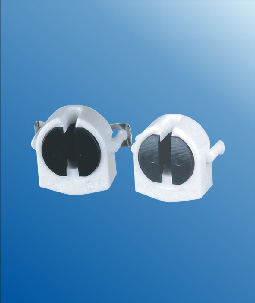 T5 End fixing fluorescent LED lamp holders G5 F288 D1
Snap in pins with/without spring
Rated voltage/current: 250V 2A
Working temperature: 220℃
Lamp holder shape: Round, Oval, tombstone
Contacting: Phosphor bronze contacts,
stainless spring, PC body,
Rated temperature: T130/Tm110
For wall thickness: 0.6-1.0 mm
Push wire terminals 2 holes: 0.5-1mm2.
Weight: 4g; Package: 3000pcs
OEM: Acceptable
Carton Size: 46cm×35.5cm×35cm
Weight: 15KG
Payment Method T/T: 30% deposit, balance before shipment.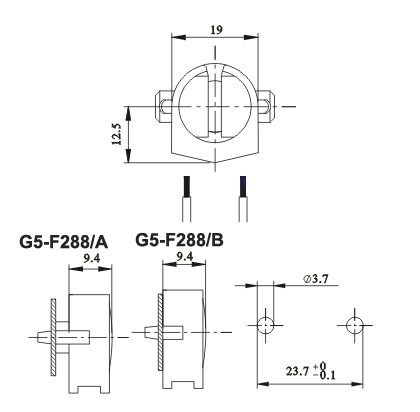 The T5 End fixing fluorescent LED light sockets industry associations organized the standard " pin single-ended fluorescent lamp holders "will be assessed. The review group consisting of five experts lamp standard from the scientific, practical, in line with the enterprise actual production seriously detailed review. Assessment experts agree that the standard technical indicators of science, advanced, reasonable, agreed to "pin single-ended fluorescent lamp holders" standard through the assessment.