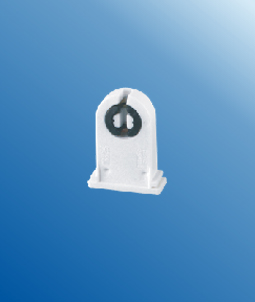 T8 Slide on LED fluorescent light holders G13 F02:
Lamp axis: 28 mm
With big rotor
Rated voltage/current: 250V 2A
Working temperature: 220℃
Lamp holder shape: Round,Oval,tombstone
Contacting: Phosphor bronze contacts,
stainless spring, PC body,
Rated temperature: T130/Tm110
For wall thickness: 0.6-1.0 mm
Push wire terminals 2 holes: 0.5-1mm2.
OEM: Acceptable
Packing: 1000pcs/ctn
Carton Size: 46cm×35.5cm×35cm
Weight: 27KG
Payment Method T/T: 30% deposit, balance before shipment.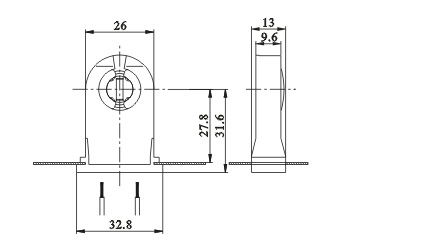 LED fluorescent light holders G13 F02 :
Type of Bulb: Fluorescent, LED, CFL lamps
Base: Turn-type T8 (medium Bi-Pin)
HS code: 9405920000
T8 fluorescent lamp holder is suitable for all kinds of fluorescent light lamp.
All T8 Fluorescent lamp holder should pass 4 quality inspections before loading.
QC Standard: CE,CQC,CUL,VDE,UL,PSE.
Single G13 F02 LED fluorescent light fixture base:
1) 220v 50HZ or 110v 60HZ.
2) double tubes or single tube for option.
3) can suit for T8/T10 led tube, or fluorescent tube
4) matetial is iron
5) excellent quality and cpmetitive price.
The lamp holder allows you to connect a live and neutral wire to one end of the tube.
Caution: to avoid risk of fire make sure your tubes do not exceed the recommended wattage indicated on your light fixture.