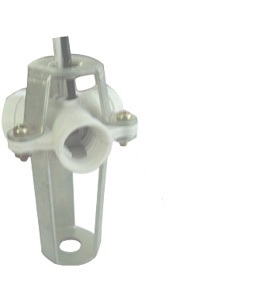 Three-light cluster E12 Plastic Candelabra Lamp holder Base GE-3012A

Rated Wattage: 75 W
Rated Voltage: 125 V
Rated Temperature: 210°C
Body Material: PET
Body Color: White
Overall Height: 82 mm
Three-light cluster lamp holder
The bracket or hickey is identical to the one used on GU-12 series
Certification and Standard: CSA, UL and CE.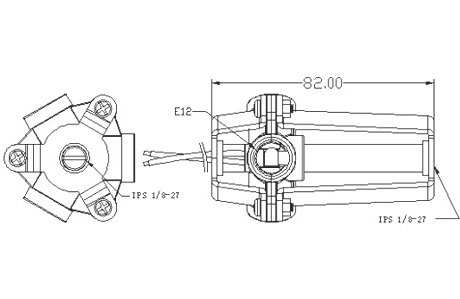 Features:

Base type: E12 (candelabra)
Number of sockets: 3
Material: Plastic
Holds three E12 light bulbs in a clustered arrangement
Made of plastic for lightweight and durability.
E12 lamp holder base types are typical of LED chandelier and LED night lights. JAMES offers several types of LED candelabra LED bulbs including clear lens, frosted lens and LED torpedo lamps and LED flame light. Available in wattages that replace from 15W to 40W.
Three-light cluster E12 Plastic Candelabra Lamp holder is slight smaller screw-in base than then E14 screw-in base. Often used in LED chandeliers retro fits and as energy efficient alternatives to night lights.
The E12 LED and E14 LED lamps are also known as LED flame bulbs and LED torpedo bulbs.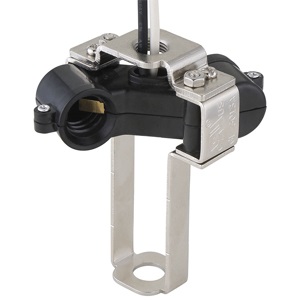 A Three-light cluster E12 Plastic Lamp socket is a type of lamp holder that is designed to hold three light bulbs with E12 bases (also known as candelabra bases) in a clustered arrangement. The lamp holder is made of plastic, making it lightweight and durable.
Description:

The Three-light cluster E12 Plastic Candelabra Light socket is a convenient and practical solution for adding lighting to your space. It allows you to easily install multiple light bulbs in a single location, providing ample illumination for your needs.
The plastic construction makes it a lightweight and durable option, and the E12 base is a common size that is compatible with many types of light bulbs. With a maximum wattage of 40W per socket and a voltage of 120V, this lamp holder is suitable for a variety of lighting applications.