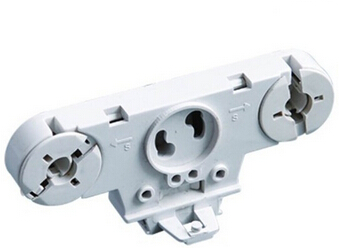 T8 Twin socket lamp holders with starter G13 F263:

Snap in foot with locating pin
Rated voltage/current: 250V 2A
Working temperature: 220℃
Lamp holder shape: Round, Oval, tombstone
Contacting: Phosphor bronze contacts,
stainless spring, PC body,
Rated temperature: T130/Tm110
For wall thickness: 0.6-1.0 mm
Push wire terminals 2 holes: 0.5-1mm2.
OEM: Acceptable
Packing: 1000pcs/ctns
Carton Size: 46cm×35.5cm×35cm
Weight: 27KG
Payment Method T/T: 30% deposit, balance before shipment.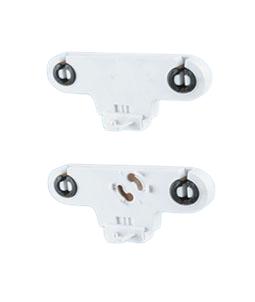 Twin socket lamp holders with starter holders T8 are essential for any fluorescent fixture and sometimes they need to be replaced when they wear out. We have many different kinds including the more standard types along with some more unusual sizes as well.
The sockets are of the highest quality and will be a suitable replacement for what you have now. Fluorescent light bulb sockets in one form or another always need replacement as they get older, so as you see a few degrade, you may want to stock up for others that are certain to need changing down the road.
Twin socket lamp holders continue to grow with the newly introduced T8 series featuring rotary lamp-lock technology and bottom push-in wiring.
Our linear fluorescent brochure details the many different mounting, wire insertion and lamp insertion configurations available.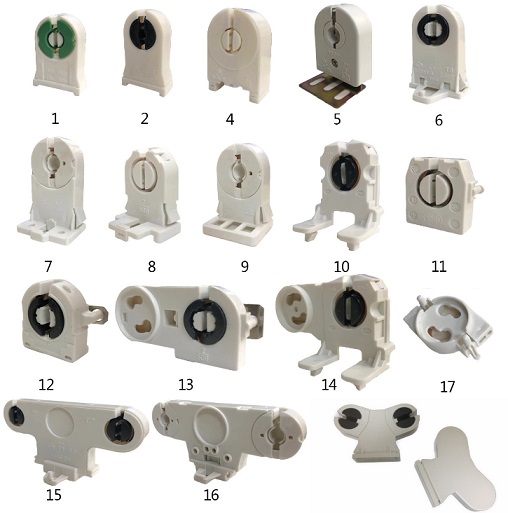 Fluorescent lamp holders, dedicated T8, 17MM lamp center, small bi-pin, non-shunted, turn type with lamp lock, 660W-600V. UL and CSA. Snap-in with post mounted. Bottom load. COF white.
A T8 twin fluorescent lamp holder is an electrical component that is designed to hold two T8 fluorescent lamps in a single fixture. T8 fluorescent lamps are a type of linear fluorescent lamp that is commonly used in commercial and industrial applications, and are known for their energy efficiency and long lifespan.
T8 twin fluorescent lamp holders are typically made from durable materials such as plastic or metal, and are designed to provide a secure and stable connection between the lamps and the electrical circuit. They feature sockets that are designed to fit the T8 base, which is a type of bi-pin connector that is commonly used for linear fluorescent lamps.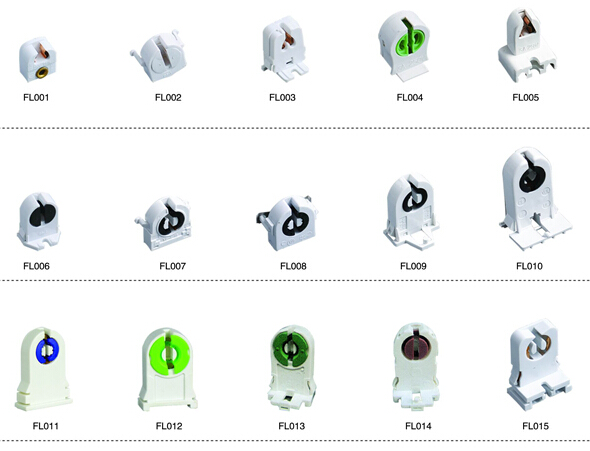 Some common features of T8 twin fluorescent lamp sockets include compatibility with a range of T8 lamp sizes, high-temperature resistance, and durability. They are often used in commercial and industrial applications where multiple lamps are required to provide adequate lighting coverage.