Vintage White Porcelain Batten e27 socket
Inquiry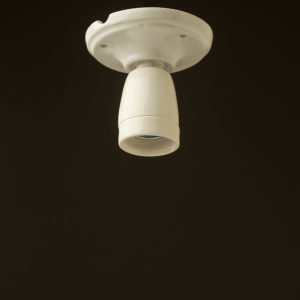 Input Voltage Max: 250VAC
Rated Current Max: 4A
Earth Requirement: No
Ingress Protection: IP20
Material: Porcelain & ceramic
Base Type: Edison Screw, ES, e27 socket
Entry Type: Batten e27 socket
Shade Nut: No
Height: 60mm
Diameter: 76mm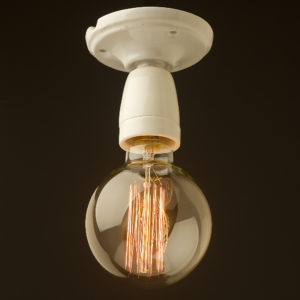 Vintage White Porcelain Batten e27 socket, ceramic insert and brass screw terminals. The glazed ceramic finish is of the highest quality. This e27 socket fitting is suitable for mounting on a ceiling or wall.
A locking mechanism ensures the body cannot be unscrewed accidentally when changing the bulb. Made in China, these are a vintage style quality batten e27 socket manufactured from two separate components and come ready to wire into mains power cable. These come complete with 3 fixing screws and mounting plugs.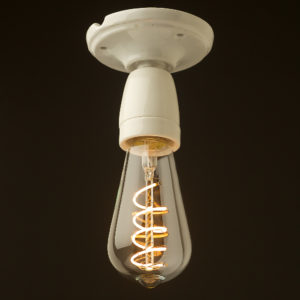 E27 light socket Illustrated with an Edison spiral LED ST64 and G95 vintage.
Related Items