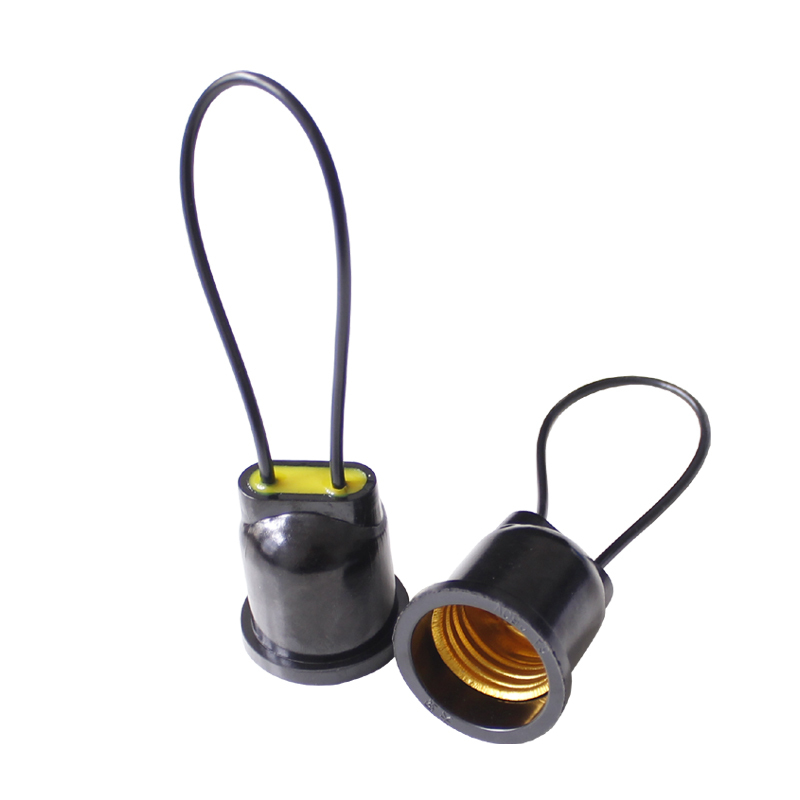 Waterproof lamp holder E27 Copper Wire Base for Outdoor Lighting Grow Plant Lamp holder Safety.
The Waterproof lamp holder e27. Including a body, ring body, covered by a roof and a waterproof ring seat body by the opposite half-cylinder, the bottom of both sides can be combined into a consistent perforated seat body edge has internal threads, the outer sleeve to set up a ring body, above a curved slot accommodating wire.
E27 Waterproof Lamp Holder ES Screw Light Bulb Holder, Copper Core DIY Pendant Socket
Features:
Voltage: 110-240V
Wattage: up to 60W
Material: high-quality plastic and metal
IP rating: IP65
Waterproof design to protect against water and moisture
E27 socket compatible with a wide range of light bulbs
Securely holds and connects light bulbs to power source
Durable construction for long-lasting use.
A waterproof e27 lamp holder is an electrical device designed to securely hold and connect an e27 light bulb to a power source, while also providing protection against water and moisture. It is typically used in outdoor or damp environments where traditional lamp holders would be at risk of damage or malfunction.
Description:
This waterproof e27 lamp holder is the perfect solution for outdoor lighting or damp environments. It features a durable construction and IP65 rating to provide protection against water and moisture.
The e27 socket is compatible with a wide range of light bulbs, and the holder securely holds and connects them to a power source. With a maximum wattage of 60W and a voltage range of 110-240V, this lamp holder is suitable for a variety of lighting applications.
This tank bottom with a sharp surface nickel plate, pressure to set a superstructure above the oppression by both closely integrated to the wire is not easy to move, and the tip of the nickel plate puncturing of the inner side of the conductive.