Porcelain lamp socket (porcelain lamp holder) includes all candelabra, medium (standard) sizes, and mogul size sockets. Porcelain lamp sockets is more heat resistant and typically last much longer than regular phenolic (black plastic) lamp sockets.
These porcelain lamp holder work well when used in fixtures with little or no air circulation available for the light bulb.
A porcelain lamp socket is a type of electrical light base that is made from porcelain, a type of ceramic material that is durable and heat-resistant.
Porcelain lamp sockets are commonly used in light fixtures, lamps, and other electrical devices that require a secure and heat-resistant connection between the electrical wiring and the light bulb.
Porcelain is a good choice of material for lamp sockets because it is non-conductive, meaning it does not conduct electricity, and can withstand high temperatures without melting or warping.
Porcelain lamp sockets are available in a range of sizes and styles to fit different types of light bulbs and fixtures.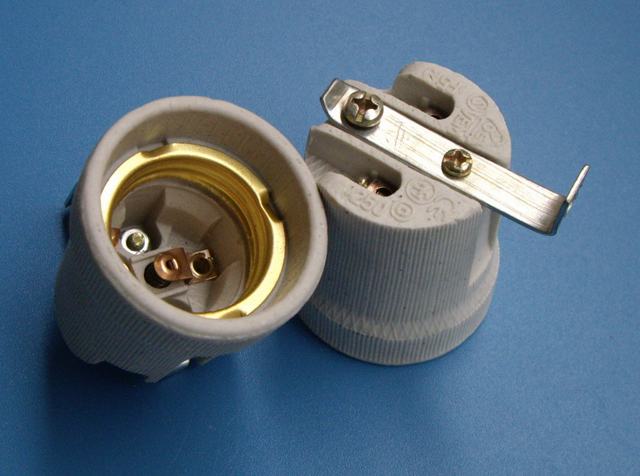 Base porcelain lamp socket. European mogul porcelain light sockets provide the ultimate in quality and performance for high intensity discharge (HID) lighting applications.
Made from the highest-quality porcelain, the lamp holder provides a superior screw shell with lamp grips.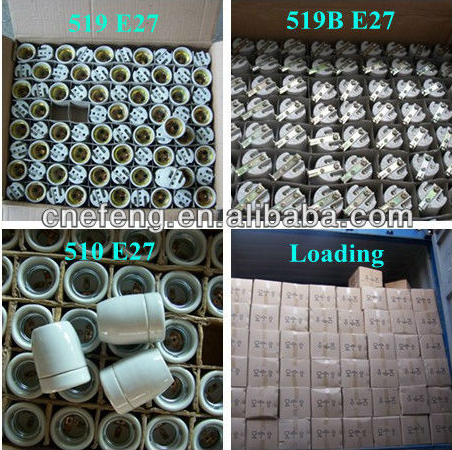 Body: Porcelain light sockets:
5KV Pulse Rated
600 Volt Max rated
250-Watt maximum lamp wattage
Screw shell; Aluminum alloy or bronze or copper of copper with nickel
plated by customer's requirement specification of lead wires;
standard leads are 18AWG,105 degree black and white, other hot features are available by customer's requirements.