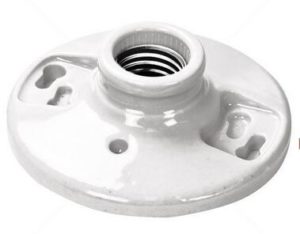 The American standard lamp holder refers to the type of lamp holder or socket that is commonly used in the United States for residential and commercial lighting applications.
The most common type of American standard lamp holder is the E26 or medium base lamp holder, which has a diameter of 26 millimeters and is designed to fit light bulbs with a medium base.
The E26 lamp holder is used for a wide range of incandescent, fluorescent, and LED bulbs, including A-shaped bulbs, globe bulbs, and floodlights.
In addition to the E26, there are other types of lamp holders used in the United States, such as the candelabra base (E12), intermediate base (E17), and mogul base (E39), which are used for smaller, intermediate, and larger sized bulbs respectively.
The medium E26 standard lamp holder is the most common light bulb socket. It is used in most incandescent, halogen, CFL, CCFL, and HID light bulbs.
standard lamp holder IEC 60238:2004+AMD1:2008 This International Standard applies to standard lamp holders with Edison thread E14, E27 and E40, designed for connection to the supply of lamps and semi-luminaires only. It also applies to switched lamp holders for use in AC. circuits only, where the working voltage does not exceed 250 V r.m.s.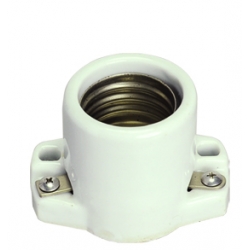 The mogul E39 standard lamp holder is found in larger sized light bulbs, such as high wattage HID. C9 Bulbs have an intermediate or E17 base. These are historically known as the old Christmas light bulb size.
Medium Bulbs have an E26 standard lamp holder (E27 in Europe). This is the same size as a standard household bulb.